Summer Drawing Program
This fun but intensive drawing course offers high school students a college level art experience. The SDP boosts students' portfolios, and allows one-on-one time with top art professors and interaction with art students from area schools. To apply, students must submit a digital application by Friday, May 10. Thanks to special funding, this program is offered at $50 per student.
Students will supply their own newsprint pad and portfolio; all other supplies are provided.
For more information, contact Heather Aaronson at haaronson@figgeartmuseum.org or 563.345.6630.
Brand Boeshaar Scholarship
Since 2000 the Brand Boeshaar Scholarship Program has awarded $700,000 to graduating high school seniors in eastern Iowa and western Illinois who wish to study fine arts, design or art education in college. To be considered for this prestigious $12,000 scholarship, applicants must submit a completed application, high school transcript, two letters of support and a portfolio of 12 works. The program is funded by the Brand Boeshaar Foundation Fund, managed by the Figge education department and administered by the Quad Cities Community Foundation.

There are four scholarships:
1. Isabelle M. Brand Scholarship
2. Lillian L. Brand Scholarship
3. Lucille Brand Scholarship
4. William Brand Scholarship
2019 application deadline has passed. Check back in 2020! Contact Heather Aaronson at haaronson@figgeartmuseum.org or 563.345.6630 with any questions.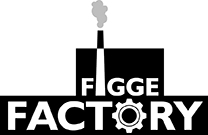 The Figge offers a t-shirt design contest called the Figge Factory annually for high school students. Students are invited to enter the contest and submit their own design. The winner's design is featured on a Figge t-shirt and sold in the Museum Store. Check back soon for the next contest.