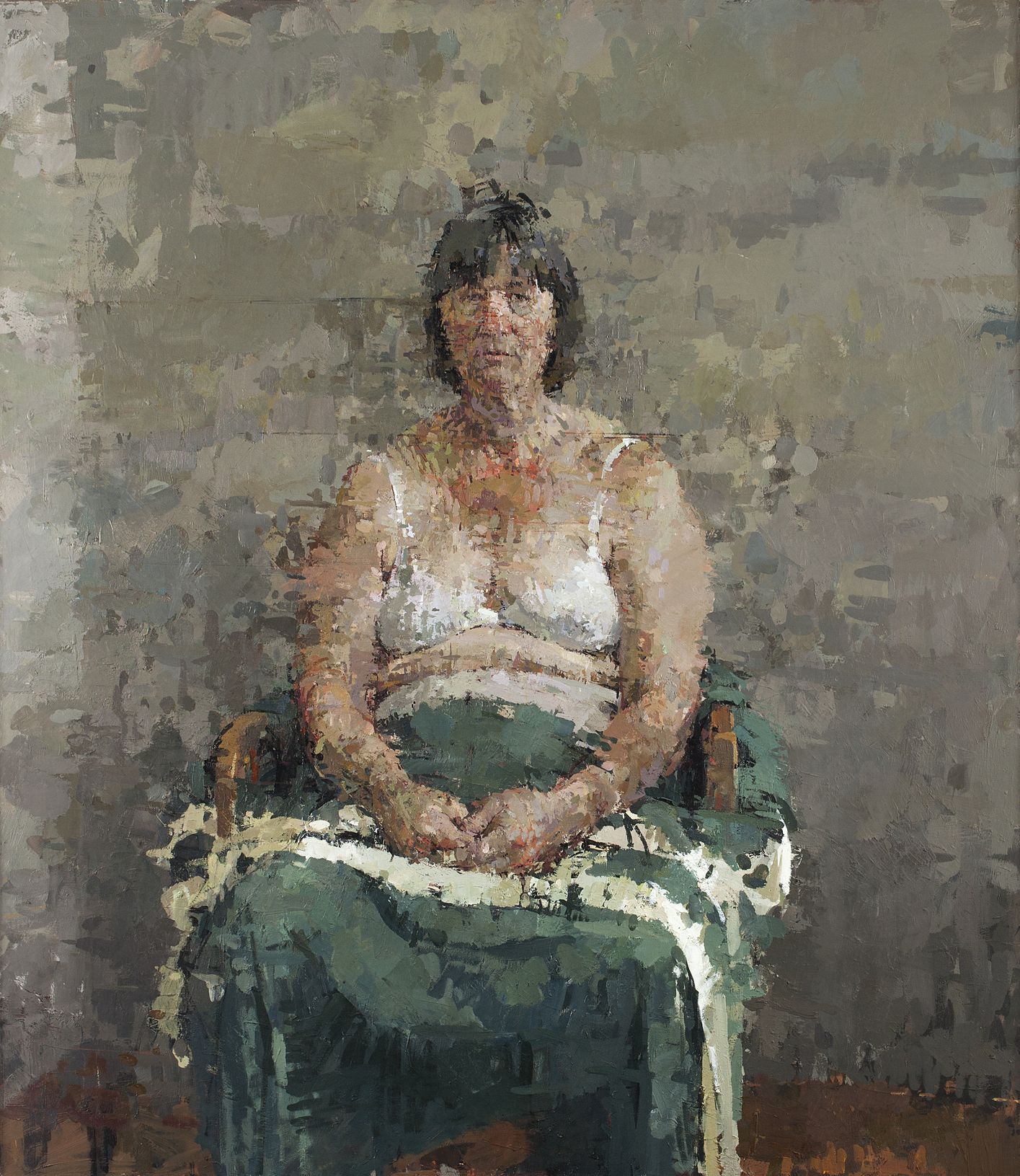 EVENT
Artist Talk: Ann Gale
April 22, 2021 | 6:30pm - 7:30pm
LOCATION: Virtual
Join Ann Gale as she discusses her artwork, her creative process, and figurative painting today. Featured in the exhibition For America, Gale is known for her complex and expressive oil paintings of individuals. Gale earned her BFA from Rhode Island College and her MFA from Yale University. She is a Full Professor of Fine Arts at the University of Washington, Seattle.
Ann Gale is an American figurative painter based in Seattle, Washington. Gale received her BFA from the Rhode Island College and her MFA from Yale University. She has been the recipient of several awards including: Western States Art Federation/National Endowment for the Arts Fellowship, the Elizabeth Greenshields Foundation Grant and a John Simon Guggenheim Fellowship. She received an Academy of Arts and Letters Museum Purchase Award and is an Academician of the National Academy of Art and Design, NY.
Gale's work has been exhibited in galleries and museums across the United States including solo exhibitions at The Dolby Chadwick Gallery, San Francisco, Steven Harvey Fine Art Projects, NY, The Fralin Art Museum, University of Virginia, University of Massachusetts, Lowell, the Portland Art Museum, Portland, Oregon and the Weatherspoon Art Museum at The University of North Carolina at Greensboro. Her work is represented by the Dolby Chadwick gallery, San Francisco. Professor Gale teaches painting and drawing at the University of Washington School of Art.
Gallery site- http://www.dolbychadwickgallery.com/artists/ann-gale
Registrants will receive a Zoom link two hours prior to the program.
Free admission and programs for Thursdays at the Figge sponsored by Chris and Mary Rayburn
Image credit: Ann Gale Babs with Ribbons, 2007 Oil on canvas, 48 × 42 in. National Academy of Design, New York © Ann Gale Courtesy of the Artist, Dolby Chadwick Gallery and American Federation of Arts

ART & MORE