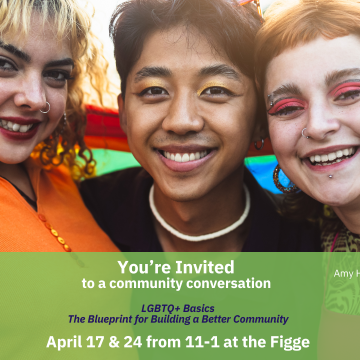 EVENT
Community Conversations
April 17, 2023 | 11:00am - 1:00pm
LOCATION: Figge Art Museum
The Village Project is a multi-module education series aimed at providing the tools you need to support and surround LGBTQ+ people in every sector of this community. From health care facilities to small businesses, churches to school classrooms, TPQC wants to meet you where you are and give you what you need so that you can help us build a better village.

Join us for a two-part community conversation on April 17 and April 24 at the Figge Art Museum sponsored by the Amy Helpenstell Foundation Fund.

Admission is a one time cost of $25 and includes attendance to both dates. Lunch will be provided.
To register, visit: https://givebutter.com/TzuveH
ART & MORE