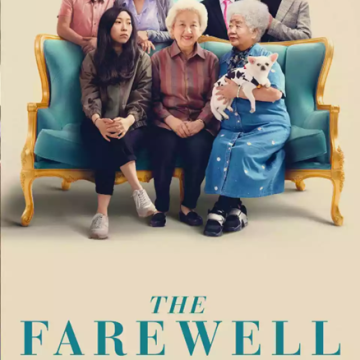 EVENT
Film at the Figge: The Farewell
May 11, 2023 | 6:30pm - 8:00pm
LOCATION: Figge Art Museum's John Deere Auditorium
In conjunction with the Figge's exhibition Sporting Fashion: Outdoor Girls 1800 to 1960, the Figge Art Museum is presenting award-winning, ground-breaking, women-directed, feature-length films to celebrate the cinematic achievements of women.
May's film is The Farewell - Directed by Lulu Wang. The Farewell (2019) A Chinese family learns that their grandmother has only a short time to live, so they schedule a wedding for all to gather before she dies. Based on an actual lie.
Awards:

Independent Spirit Awards: Best Film, Best Supporting Actress
Golden Globe Awards: Best Film, Best Actress
Sundance Film Festival Grand Jury Prize Nominee: Best Director
This film is FREE and open to the public!
Programs and free admission for Thursdays at the Figge is sponsored by Chris and Mary Rayburn
ART & MORE