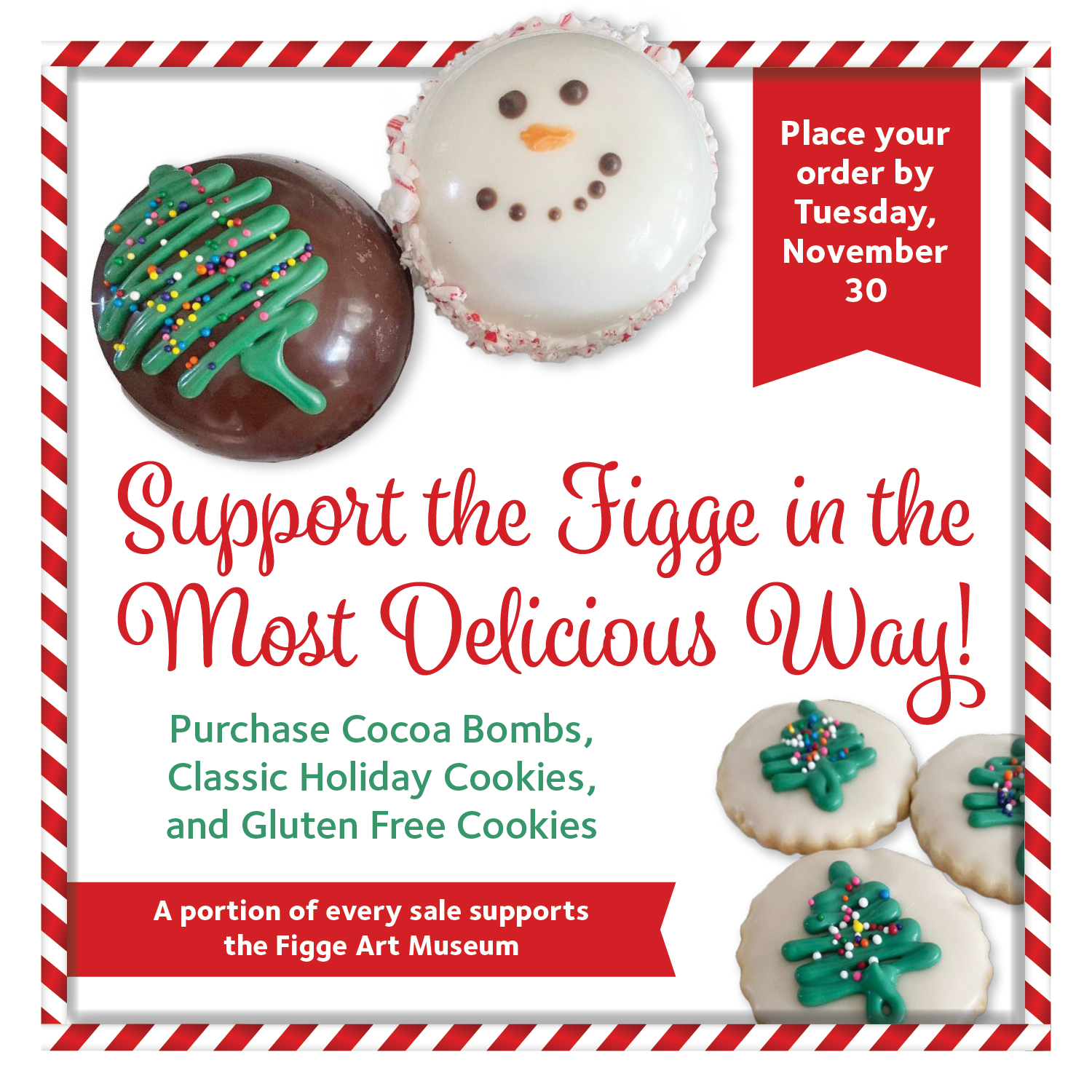 EVENT
Support the Figge in the Most Delicious Way
November 29 - 30, 2021 | 10:00am - 5:00pm
LOCATION: Figge Art Museum
The Figge's membership committee is selling scrumptious goodies created by local business Connie's Confections based in LeClaire, Iowa. With a portion of every sale supporting the Figge, now is the time to get ahead on your holiday baking while supporting the Figge. You can make a difference so ALL can experience the power of art.
Orders must be placed by Tuesday, November 30 for pick up at the Figge on Wednesday, December 8 from noon-5 p.m., Thursday, December 9 from noon-8 p.m. or Friday, December 10 from noon-5 p.m. Place your order now!
Cocoa Bombs
1 box includes four giant bombs | $25 per box
Watch eyes light up as these bombs transform into yummy cocoa!
Classic Holiday Cookies
12 cookies per box | $20 per box
These sweet treats will take you back to Grandma's kitchen.
Gluten Free Cookies
12 cookies per box | $20
Gluten free and delicious, these cookies can be frozen for up to 3 months, so stock up!
The cookies last up to two weeks covered at room temperature or can be frozen for up to three months. Cocoa bombs are gluten-free and will last for up to one month covered at room temperature. Ingredients of products available in advance upon request.

ART & MORE