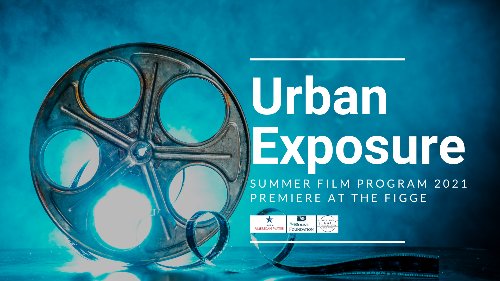 EVENT
Urban Exposure Virtual Film Premiere
October 13, 2021 | 6:00pm - 7:00pm
LOCATION: Virtual
Urban Exposure provides a creative channel allowing kids to express themselves constructively, non-violently and with increased confidence. Celebrate with the student filmmakers as you view the featured films that were created based on the practice of storytelling, one of the most powerful forms of communication.
*To participate, visit the following Zoom link at the scheduled time: https://us02web.zoom.us/j/89757876472.

About Urban Exposure:
The Urban Exposure Independent Film Project offers Summer film programs that highlight filmmaking fundamentals, writing, directing, cinematography, acting for film, and editing. Designed to be an industry-standard instructive program, Urban Exposure recognizes and inspires emerging filmmakers from diverse backgrounds. The program provides hands-on experience for the participants to gain essential filmmaking skills needed to communicate their thoughts and feelings through cinematic storytelling. Urban Exposure seeks to promote diversity within the film industry by encouraging filmmaking as a career and a form of self-expression for non-traditional applicants, like women, people of color, and other underserved populations. Due to the Coronavirus pandemic, the program went virtual.
Free admission and programs for Thursdays at the Figge sponsored by: Chris and Mary Rayburn
ART & MORE