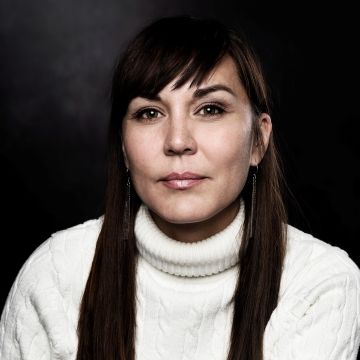 EVENT
Virtual Artist Talk: Cara Romero
September 10, 2020 | 6:30pm - 7:30pm
LOCATION: Virtual
Join us for a conversation with artist Cara Romero. A member of the Chemehuevi Indian Tribe, Romero will discuss her photographic practice and the use of technology in her recent work. Guests will be invited to ask questions at the conclusion of the talk. Romero's photographs can be seen in private and museum collections worldwide.
This program is offered in conjunction with the exhibition Magnetic West: The Enduring Allure of the American West. This live online program is free but advanced registration is required.
After registering you will receive an e-mail two hours before the program begins, which will include a Zoom link to join the program at the scheduled time that evening.
Free admission and programs for Thursdays at the Figge sponsored by: Chris and Mary Rayburn
ART & MORE