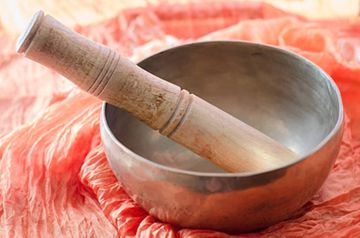 PROGRAM
Guided Mindfulness: Meditation in the Galleries
6-7 p.m. Selected Sundays
LOCATION: Figge Art Museum
Free with registration
6-7 p.m. Sundays
Join us in the gentle practice of mindfulness meditation in the Figge Art Museum galleries. Practitioners will be guided in ways to calm the mind and body, and to bring awareness to the present moment. Meditations will be led by experienced meditation practitioners from the Prairie River Sangha and the Prairie Oaks Sangha. All experience levels are welcome.
Upcoming Dates:
This is a free program, but advanced registration is required and is limited to 12 participants. Contact Brian Allen at ballen@figgeartmuseum.org with questions.
For more information, visit the websites of the two sanghas:
meditationqc.org
prairieoakssangha.com
In addition to the meditation sessions at the Figge, you can attend sessions at other places in the community.
•Prairie River Sangha meets at the Unitarian Universalist Congregation of the QC in Davenport on Tuesday evenings at 5:30 p.m. and Saturday mornings at 9 a.m.
• Prairie Oaks Sangha meets at Prairie Oaks in LeClaire on Fridays at 4-5:30 p.m. (to connect and for directions, please go to the POS website).
ART & MORE