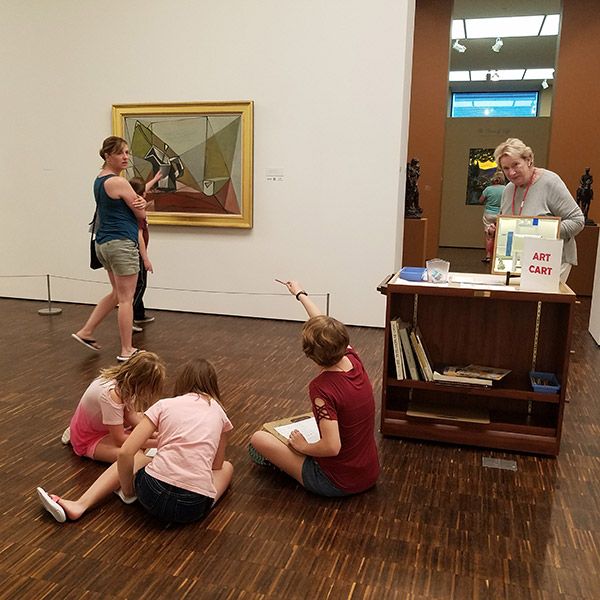 PROGRAM
The cArt!
Selected Weekends
LOCATION: Figge Art Museum
Find our art cart in selected galleries for in-depth conversations about art! Books, objects, gallery games and information, along with a trained docent, will be available for guests to explore art topics in new ways.
The cArt is available on selected weekend days.
Upcoming Dates
11 a.m.-1 p.m. Saturdays:
ART & MORE