Figge Travel
Travel to France with the Figge!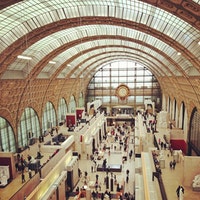 Join Figge Trustee Wynne Schafer and Executive Director Tim Schiffer in April 2019 for an art-centric tour of France, from Monet to Matisse and beyond. Beginning in the south of France, we will visit Matisse's last great work, his chapel at St. Paul de Vence, Cezanne's studio at Aix en Provence, Avignon, Arles and other artistic sites before traveling to Paris by high-speed train. There, our destinations will include the Musee d'Orsay, l'Orangerie, the Picasso Museum, and Monet's home and gardens at Giverny.
For more information contact Heather Aaronson at 563.345.6630 orhaaronson@figgeartmuseum.org.