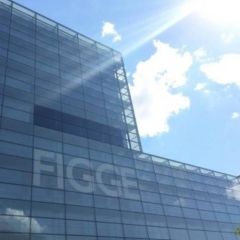 PRESS RELEASE
Figge Art Museum Presents Day of the Dead: Remember, Honor, Celebrate Exhibition
September 11, 2023
---
PRESS RELEASE
FOR IMMEDIATE RELEASE
Figge Art Museum Presents Day of the Dead: Remember, Honor, Celebrate Exhibition
Davenport, Iowa (September 11, 2023) – For thousands of years, the traditional Mexican holiday of Dia de los Muertos (Day of the Dead) has captivated hearts and minds with its rich cultural significance. This year, the Figge Art Museum invites all art enthusiasts and cultural explorers to immerse themselves in the vibrant world of Dia de los Muertos through the Figge's exhibition: Day of the Dead: Remember, Honor, Celebrate on view beginning Saturday, September 16.
The exhibition delves into what makes Day of the Dead so special and how the holiday has taken on more meaning and proportions in the United States and beyond. Learn about how we as humans celebrate and remember the lives of our lost loved ones through the collective traditions, artmaking and story-telling that are integral parts of Dia de los Muertos.
Dia de los Muertos not only holds strong ties with the Hispanic community but also bears global significance, having been declared a World Heritage Day by UNESCO in 2003. UNESCO's recognition highlights the importance and resilience of living heritage passed down through generations within communities.
Visitors to the Figge can expect a diverse experience that includes a mobile audio tour, in-gallery activities, a traditional altar and captivating Catrinas. Bilingual didactics in both English and Spanish makes the exhibition education and engaging for all who visit.
The exhibition will also feature several handmade works by Victor Granados, Martha Yesenia Granados, and their family members, including a newly crafted altar-piece. Also new to the exhibition this year is a series of Nicho boxes created by Rock Island High School students enrolled in the Figge's Big Picture Immersive Outreach Program.
"This exhibition is a powerful testament to the enduring spirit of this ancient Mexican tradition," said Figge Gallery Interpretation and Engagement Coordinator Heather Aaronson. "Through art and storytelling, we aim to bridge cultures, celebrate memories, and remind everyone of the universal value of honoring our loved ones."
As a special tribute to the spirit of Dia de los Muertos, the Figge Art Museum invites individuals to share cherished memories and photos of their loved ones who have passed away. To participate, please email the information to Figgeprograms@gmail.com. These heartfelt contributions will be incorporated into the exhibition, adding a personal and touching dimension to the celebration.
Save the date for the Figge's annual FREE Family Fiesta on October 15 from 12-3 p.m. that will include a variety of art activities, music, dance, food, and community. A full schedule of events for the fiesta can be found at www.figgeartmuseum.org.
Day of the Dead: Remember, Honor, Celebrate is sponsored by MidAmerican Energy Company and will be on view through December 3, 2023.
Companion Program:
Figge Family Fiesta
Sunday, October 15, 12-3 p.m.
FREE Event with FREE museum admission all day
In partnership with LULAC Council 10, Ascentra Credit Union and Hola America
Join us as we celebrate Dia de los Muertos, Day of the Dead, at the Figge Art Museum and honor the memories of our loved ones through music, dance, food, and community. Sponsored by MidAmerican Energy Company.
About the Figge Art Museum:
The Figge Art Museum is dedicated to bringing art and people together. Located on the Mississippi River in downtown Davenport at 225 West Second Street, the Figge is the premier art exhibition and education facility between Chicago and Des Moines. Its landmark glass building, designed by British architect David Chipperfield, is home to one of the Midwest's finest art collections and presents world-class exhibitions, art classes, lectures, and special events that attract visitors of all ages. Museum hours are 10 a.m.­­-5 p.m. Tuesday, Wednesday, Friday, and Saturday; 10 a.m.-8 p.m. on Thursdays; and 12-5 p.m. on Sundays. Reservations are not required, but can be made at www.figgeartmuseum.org or by calling 563-345-6632. Admission to the museum is $10 for adults, $6 for seniors and students with ID and $4 children ages 4-12. Admission is free to Figge members and institutional members and to all on Thursday evenings. You can become a member for as little as $50 by visiting the Figge website. To contact the museum, please call 563.326.7804, or visit www.figgeartmuseum.org.
-END-