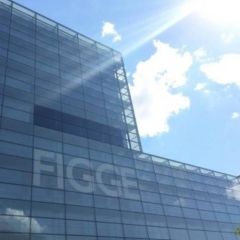 PRESS RELEASE
Figge Donating All Admission Proceeds to Davenport Building Collapse Victims
June 20, 2023
---
PRESS RELEASE
FOR IMMEDIATE RELEASE
Davenport, Iowa (Tuesday, June 20, 2023) — The Figge Art Museum is giving back to those affected by the recent building collapse in downtown Davenport by donating all proceeds from admission on Saturday, June 24 and Sunday, June 25 to the victims.
The building collapse that occurred on Sunday, May 28, just blocks from the Figge, has affected the entire community. In recognition of the immense suffering these individuals have endured, the museum is lending its support in the most impactful way possible.
"We are deeply saddened for the families who lost loved ones and for the people who have been displaced as a result of this tragedy," said Figge Executive Director & CEO Michelle Hargrave. "By donating all of our admission proceeds this weekend, we hope to provide meaningful support to the victims and aid their recovery process."
Art has the power to heal, inspire, and unite communities during difficult times. We are inviting everyone in the community and beyond to visit the museum this weekend to show their support for those who are currently displaced.
Visitors will have the opportunity to experience the art on view including: The Life and Art of Charles M. Schulz, Iowa Night Skies: Photographs by Johnny Brian, Ansel Adams, The Sierra Club, and the Making of a Landscape Icon, Edouard Duval-Carrié, Beyond the Classroom, and the Figge's permanent collection galleries.
Each admission purchase will make a difference in the lives of those affected by this devastating incident. Admission to the museum is $10 for adults, $6 for seniors and students with ID and $4 children ages 4-12.
About the Figge Art Museum:
The Figge Art Museum is dedicated to bringing art and people together. Located on the Mississippi River in downtown Davenport at 225 West Second Street, the Figge is the premier art exhibition and education facility between Chicago and Des Moines. Its landmark glass building, designed by British architect David Chipperfield, is home to one of the Midwest's finest art collections and presents world-class exhibitions, art classes, lectures, and special events that attract visitors of all ages. Museum hours are 10 a.m.­­-5 p.m. Tuesday, Wednesday, Friday, and Saturday; 10 a.m.-8 p.m. on Thursdays; and 12-5 p.m. on Sundays. Reservations are not required, but can be made at www.figgeartmuseum.org or by calling 563-345-6632. Admission to the museum is $10 for adults, $6 for seniors and students with ID and $4 children ages 4-12. Admission is free to Figge members and institutional members and to all on Thursday evenings. You can become a member for as little as $50 by visiting the Figge website. To contact the museum, please call 563.326.7804, or visit www.figgeartmuseum.org.
-END-