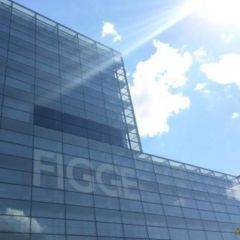 PRESS
i ♥ Figge Opening Saturday
June 1, 2015
---
(June 1, 2015) – The Figge Art Museum welcomes the i ♥ Figge exhibition to the Mary Waterman Gildehaus Community Gallery starting this Saturday, June 6.

In conjunction with the Figge turning 10 this summer the museum is reflecting on the past 10 years through this interactive exhibition. On display will be artwork created and submitted by area children ages K-12 and families that communicates what the Figge means to them.

Over 90 works were submitted including photos, drawings and paintings. A total of 50 were selected to be displayed and the remaining works will be featured on a TV monitor that is also part of the exhibition.

Visitors will have the opportunity to get creative and become part of the exhibition by sharing ideas on paper flowers and then "planting" them in the idea garden that's part of the exhibition. Guests can leave comments on post-it notes and place them on the favorite things wall, as well as draw pictures, share memories or attach a favorite photo on 4 x 6 notecards in the fill the Figge activity. Submissions can be made right in the gallery space, or emailed to: iheartfigge@figgeartmuseum.org.

The intent of this exhibition is to reflect on 10 years of connecting with the community. Guests will be able to recreate the past and contribute to the future through new ideas on how to keep the Figge growing during the next ten years.
The i ♥ Figge opening reception will be this Thursday, June 4 beginning at 5:30 p.m. Mingle with fellow guests and enjoy light appetizers and a cash bar. Stay for remarks at 7 p.m. Admission is free!

This exhibition will be on view through September 13, 2015.