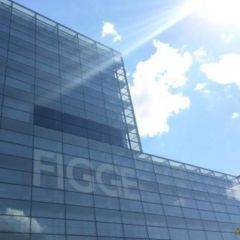 PRESS
Iowa Museum Week at the Figge
June 15, 2014
---
Iowa Museum Week starts Monday and runs through June 15. It's held annually to raise awareness of the significant contributions made to Iowa communities by their museums in relation to quality of life, economic life, tourism and education.

The Figge Art Museum is one of many museums celebrating this special week by encouraging people to enjoy the exhibitions on view and special events taking place throughout the week.

Currently on display is Innovators & Legends: Generations in Textiles and Fiber, Local Threads, Landscape and A Moveable Museum: Works from the UIMA School Programs Collections. From Pencil to Printed Page: Arthur Geisert's Thunderstorm will open Saturday, June 14. Each exhibition offers a different experience and visitors may also explore the permanent collection galleries.

Every Thursday evening from 5-9 p.m. the museum is free. This week there will be an Opening Reception and Gallery Talk for A Moveable Museum beginning at 5:30 p.m. in the Mary Waterman Guildehaus Community Gallery. Dale Fisher, Curator of Education at the University of Iowa Museum of Art, will speak about the exhibition at 7 p.m. All are welcome.

Docent-guided tours will be offered on Saturday and Sunday, June 14 and 15 at 1:30 p.m. and will focus on the Innovators & Legends exhibition on the 3rd and 4th floor galleries. Tours are free with paid admission.

The Museum will be FREE to all Fathers on Sunday, June 15 for Father's Day. Treat your dad to some quality time by strolling through the galleries or shopping in the Museum Store.