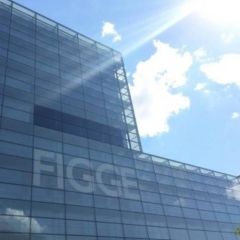 News
Picturing Identity: The Allure of Portraiture
January 9, 2013
---
The newest exhibition at the Figge Art Museum opens this Saturday, November 17 and runs through February 17, 2013. Picturing Identity: The Allure of Portraiture features 20th century examples of portraits that address changes in the perceived nature of personal identity and its representation.

Curated by Dr. Rima Girnius of the Figge, portraits feature celebrities and historical figures whose public roles question the traditional function of portraiture and how we often remember people not as they were but as they appeared to be through images.

Much of the power ascribed to portraiture has depended on the artist's ability to vividly capture the nuances and peculiarities of a person's physical appearance and character. Portraits were deemed successful when the image resembled the original to such a degree that the person represented appeared to be momentarily present before the viewer's eyes.

Culled from the Figge's collection as well as significant loans from private collections and the University of Iowa Museum of Art, the portraits in this exhibition serve as a reminder of portraiture's continuing importance as an artistic genre.

The Figge is offering FREE admission on Saturday, so don't miss your opportunity to see this exhibition on its opening day. Also be sure to keep in mind the upcoming companion events (see below) being offered in conjunction with Picturing Identity: The Allure of Portraiture.