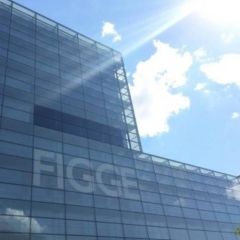 PRESS RELEASE
Two Can't-Miss Events for Figge's Five Nights of Fright
October 24, 2023
---
PRESS RELEASE
FOR IMMEDIATE RELEASE
Two Can't-Miss Events for Figge's Five Nights of Fright
Davenport, Iowa (October 24, 2023) — There are no lack of options when it comes to Halloween festivities in the Quad Cities, but the Figge Art Museum is set to cast its enchanting spell with two extraordinary can't-miss events that are part of the Figge's Five Nights of Fright.
Mysteria: A Night of Secrets and Art is set for Saturday, October 28 from 6-8 p.m. This bewitching event promises to transport attendees into a mysterious and enchanting realm. Experience live music from Hap Hazard, a wandering magician, captivating aerial performances, spirit readers, art activities, themed drinks, and more! This Halloween party promises to be a one-of-a-kind experience you cannot miss.
Your General Admission Ticket Includes:
Full Museum Access
Live Entertainment provided by Hap Hazard (live band), AcroYoga Quad Cities (live performances by flow artists), and David Casas Magic (wandering magician)
Access to Spirit Readers & Readings (tarot, palm, and crystal skull readers)
Make & Take Art Activities
AND MORE!
"The Figge is making a deliberate effort to create immersive experiences that resonate with diverse audiences," said Figge Director of Marketing & Communication Lacey Skorepa. "This event is an opportunity to be a part of something extraordinary while savoring all that the Figge has to offer."
For those seeking an elevated experience, a limited number of VIP tickets are available for Mysteria. VIP perks include access to a private lounge, dedicated lounge server, a Halloween-themed grazing board, a complimentary drink ticket, and exclusive lounge-only performances.
General admission tickets are priced at $40 in advance, and VIP tickets are $100 and can be purchased at www.figgeartmuseum.org. $50 general admission tickets will be sold at the door the night of the event. All proceeds directly benefit the Figge, supporting the museum's mission to bring art and people together in the Quad Cities area.
On Sunday, October 29, families are invited to gather their little monsters and join the Figge for Tricks and Treats at the Figge. Enjoy some free family-friendly fun before Davenport's Annual Halloween Parade. Collect tricks and treats as you move through the galleries, get crafty with some art activities, andgobble up some spooktacular treats before joining our kids' costume conga line and heading out to the Halloween Parade! This is a FREE event, and no registration is required!
Both Mysteria and Tricks and Treats are integral parts of the Figge's Five Nights of Fright, a week-long celebration of art and Halloween spirit. The full schedule, including a Figge member movie night, Halloween Trivia Fundraiser, and a sold-out screening of the Exorcist can be found at: www.figgeartmuseum.org.
About the Figge Art Museum:
The Figge Art Museum is dedicated to bringing art and people together. Located on the Mississippi River in downtown Davenport at 225 West Second Street, the Figge is the premier art exhibition and education facility between Chicago and Des Moines. Its landmark glass building, designed by British architect David Chipperfield, is home to one of the Midwest's finest art collections and presents world-class exhibitions, art classes, lectures, and special events that attract visitors of all ages. Museum hours are 10 a.m.-5 p.m. Tuesday, Wednesday, Friday, and Saturday; 10 a.m.-8 p.m. on Thursdays; and 12-5 p.m. on Sundays. Reservations are not required, but can be made at www.figgeartmuseum.org or by calling 563-345-6632. Admission to the museum is $10 for adults, $6 for seniors and students with ID and $4 children ages 4-12. Admission is free to Figge members and institutional members and to all on Thursday evenings. You can become a member for as little as $50 by visiting the Figge website. To contact the museum, please call 563.326.7804, or visit www.figgeartmuseum.org.
-END-