Join the Figge Art Museum today!
Make an additional contribution in support of the Figge Art Museum.
Purchase a Membership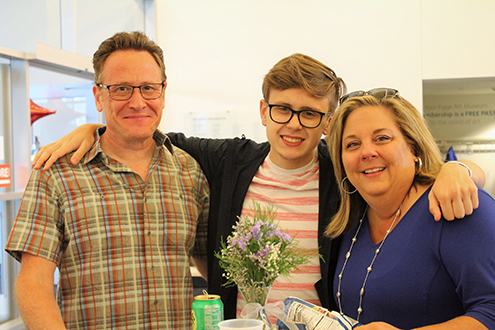 As the premier art exhibition and education facility between Chicago and Des Moines, the Figge Art Museum can give you a cultural experience unlike any other in the Quad Cities. We offer 20-plus world-class exhibitions each year featuring regional and internationally-known artists, with exciting community programs, art talks, films and more to accompany each exhibition. Your annual membership of $40, $50 or $75 earns valuable benefits and helps us fulfill our mission to "bring art and people together." Contact Tessa Pozzi at tpozzi@figgeartmuseum.org or call 563.345.6638 with questions.
All levels of membership enjoy these benefits:
Unlimited, free admission to the museum
Special invitations to members-only events and exhibition previews
10% discount in the Figge Café • 10% discount in the Museum Store
Discounts on studio classes and workshops
Complimentary subscription to the Views from the Figge newsletter
Opportunities to travel with the Figge Art Museum
Membership Levels
Educator $40 (Admission for one)
Senior $40 (Admission for one, age 60+)
Student $40 (Admission for one, school ID required)
Individual $50 (Admission for one adult, age 18+)
Family $75 (Up to two heads of household and dependent children under the age of 18)
Grandparent $75 (Up to two grandparents and grandchildren under the age of 18)
Download a membership brochure with additional information.
North American Reciprocal Membership Agreement (NARM)
Did you know that if you make a membership gift of $150 or more to the Figge you get free access to hundreds of museums across country? Because the Figge is member of NARM, members are eligible for membership benefits, including free admission and store discounts, at other participating museums.
Art...And More!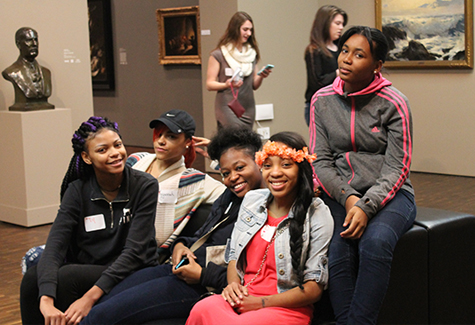 You play an essential role in the Figge's mission of bringing art and people together. your gift supports 20 engaging traveling and locally curated exhibitions each year. From the vibrant paintings of Rock island native Irma Rene Koen to Maurice Sendak's beloved drawings of the 'wild things'...art touches and moves us.
And there is more! Gallery talks, lectures, workshops, classes, school visits, study trips, book discussions, films, and task events complement our exhibitions. For more fun, you can count on great social events, delicious lunches in the Figge Cafe, and shopping in our newly enhanced Museum Store!
The Figge delivered Art...And More! to more than 111,000 members, visitors and through our outreach programs this past year inspiring:
MORE...life-long learning
MORE...educational opportunities for over 30,000 young people, in their classrooms
MORE...relationships and great conversations
MORE...economic development for our region All these wonderful experiences and benefits are ONLY possible with your generous support.
Please make your gift today to invest in moving the Figge forward with MORE for you and your community. We're counting yon you!