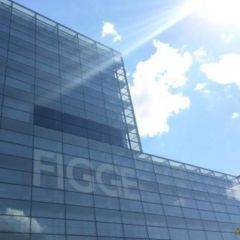 PRESS
1934: A New Deal for Artists Opens Saturday
September 25, 2013
---
(September 25, 2013) – The Great Depression had widespread and devastating effects all over the United States. Personal income, tax revenue, profits and prices dropped, while international trade plunged by more than 50% and unemployment in the U.S. rose to 25%. It was a time of vast economic suffering that was difficult to describe.

A brand-new exhibition opening at the Figge Art Museum on Saturday literally paints a picture of what it was like to live during that time. 1934: A New Deal for Artists is a selection of 55 paintings from the first federally-funded art program, The Public Works of Art Project (PWAP), and is organized and circulated by the Smithsonian American Art Museum. The PWAP was established in December 1933 and conceived as part of the New Deal–a series of economic recovery programs introduced by President Franklin Delano Roosevelt in response to the Great Depression as a way to help bolster the spirit and morale of a depressed nation. The works provide a lasting impression of America during 1934.

Over the course of seven months, the PWAP employed 3,749 artists and commissioned more than 15,000 works of art to adorn schools, libraries and other public buildings. Even the White House displayed a selection of works handpicked by President Roosevelt and the First Lady, seven of which will be included in the exhibition.
The images in the exhibition range from intimate portraits of local men, women and children to romanticized landscapes and everyday scenes of labor and industry. Particular emphasis was placed on conveying the values of community and hard work associated with the nation during the Great Depression.
The PWAP ended in June 1934 but proved to be an enormous success that paved the way for later New Deal art programs, including the more famous Works Progress Administration's Federal Art Project. During the 1960s, hundreds of these PWAP paintings were transferred to the Smithsonian American Art Museum.
1934: A New Deal for Artists is sponsored locally by John Deere, Genesis and Xenotronics and will be on display in the third floor gallery through January 5, 2014.