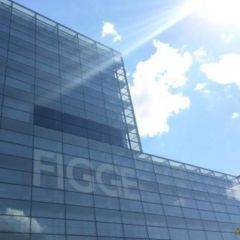 PRESS
Against the Grain: Wood Art from the Figge Collection
August 28, 2014
---
Against the Grain: Wood Art from the Figge Collection
(August 28, 2014) – Starting Saturday a selection of over twenty works from the Figge's permanent collection will be on display in the Lewis Gallery. The works will showcase artists who have been inspired by the unique qualities and expressive potential of wood.

Ranging from delicate vessels to large, free-standing sculptures, the artwork will celebrate the natural beauty of wood and challenge perceptions of art and art-making.

"Much of the beauty of a turned work of art depends on chance and is an accident of nature. A wood turner not only creates, but uncovers qualities inherent in the wood such as the grain patterns, cracks, worm holes and variations in hue," said Figge Curator Rima Girnius.

In addition to using traditional techniques of lathe-turning (spinning a piece of wood and shaping it with a hand held chisel), the artists explore various methods for altering and modifying the surface of their vessels including carving motifs, applying paint or beading to the surface and sandblasting for textural effect.

Contributing artists will include Steve Sinner, Lane Philips, Galan Carpenter, Harvey Fein, Liam O'Neill, Michael Mode, Stuart Mortimer and many others. The installation will also feature several recent acquisitions, including Michael Peterson's New Terrain (2008), made possible through the generosity of the Windgate Charitable Foundation.

This exhibition will be on display through January 25, 2015 and is organized by Figge Preparator Robin Hill.