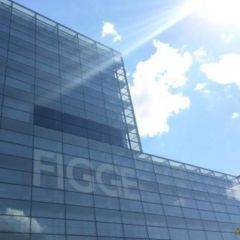 PRESS
Andy Warhol's Nephew to Speak at the Figge
July 29, 2013
---
The Figge Art Museum will be welcoming Donald Warhola, Andy Warhol's nephew, this Thursday evening at 7 p.m. for a free public lecture and Friday afternoon for a 1 p.m. gallery talk of the American Pop! exhibition currently on display in the 3rd floor gallery.

Warhola, who is the son of Warhol's late brother John Warhola and current liaison to The Andy Warhol Foundation, will speak about his relationship with his uncle. From personal memories of his regular visits to "Uncle Andy's" to what it was like to work for Andy Warhol post-college. In addition, he will discuss his uncle's childhood and pre-New York City years, along with some of the challenges his uncle faced throughout his life.

For the Friday gallery talk, Warhola will speak about the early indications of Warhol's originality and talent level. He will conclude by speaking to the "Ladies and Gentleman" pieces in the American Pop! exhibition and touch upon the present-day relevance of these works, as well as other works his uncle created.

Figge members are invited to meet Donald Warhola at a 5:30 p.m. member's only reception on Thursday prior to the 7 p.m. public lecture. Not a member? Call Membership Manager Amy Martens at 563-326-7804 x2007 to become one.