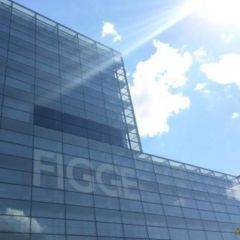 PRESS
Artists First: College Art Faculty of the Quad Cities
September 10, 2014
---
(September 10, 2014) – Starting Saturday, artwork by over forty Quad City area art professors will be on display at the Figge Art Museum for the new exhibition Artists First: College Art Faculty of the Quad Cities.

The Figge frequently partners with colleges and universities in the region to engage students with projects, such as the College Invitational exhibition, College Night, brown bag lunches with visiting artists, classes in the studios and intern and volunteer opportunities. The college art professors are the unsung partners in these projects.

The Artists First exhibition will focus on the talents and achievements of these professors as working artists. Works from art professors at Ashford University, Augustana College, Black Hawk College, Eastern Iowa Community College, Knox College, Monmouth College, St. Ambrose University and Western Illinois University will be featured. (The art faculty of the University of Iowa will have their biennial exhibition at the Figge in March 2015).

The artwork on display in this exhibition was selected by guest curators Pamela White, professor of Museum Studies at Western Illinois University and former director of the University of Iowa Museum of Art, and Leslie Bell, artist and retired art professor at St. Ambrose.
Artists First will be on view through November 2 and is presented through a grant from Quad City Arts.

Companion Programming:
Opening Reception
5:30 p.m. Thursday, September 18
7 p.m. Curator Talk

Artists First PechaKucha Night
Thursday, October 9
5:30 p.m. $5 Burger baskets
6:30 p.m. $Special PechaKucha presentations featuring contributing artists

Art Talks
1:30 p.m. Sundays, October 12 and 26
Contributing artists will take turns discussing their works, as well as the rewards and difficulties of being teaching artists at the college level

Panel Discussion
1 p.m. Saturday, October 18
Panel discussion with artists focusing on the topics of creativity and teaching