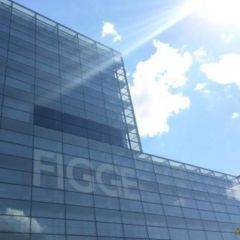 PRESS
Beaux Arts Fair
May 2, 2016
---
(May 2, 2016) – The Beaux Arts Fair is this Saturday and Sunday on the Bechtel Plaza at the Figge Art Museum.

What originally began as a Sunday morning sketch group in the 1950s has turned into a small but mighty organization dedicated to promoting the arts in the Quad Cities. Since its inception in 1953, the Beaux Arts Fund Committee (BAFC) has contributed $600,000 to the Figge and its predecessors, with the majority of the funds coming from two outdoor fairs each year.

This year's spring Beaux Arts Fair will run on Saturday from 10 a.m.-5 p.m. and Sunday from 10 a.m.-4 p.m. with kid's spin art each day from 10 a.m.-2 p.m.

Visitors can browse and purchase an impressive selection of fine arts and crafts from more than 120 vendors­ – 34 of whom are brand new to the fair – or listen to live music.

"People would be so surprised at what art we can get here," said Vicki Rocker, member of the BAFC. "It's a really good assortment of jewelers, metal, wood, stained glass pottery, photography – definitely worth a trip. We're a Mother's Day tradition!"

In celebration of the fair and Mother's Day, admission to the Figge is FREE to the community Saturday and Sunday and the Figge Café will be open for lunch from 11 a.m.-2 p.m. on Saturday.