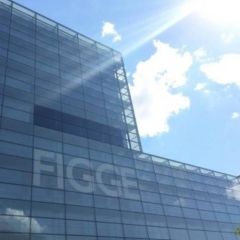 PRESS RELEASE
Beaux Arts Fair Joins the Alternating Currents Lineup
August 14, 2023
---
PRESS RELEASE
FOR IMMEDIATE RELEASE
Beaux Arts Fair Joins the Alternating Currents Lineup
Davenport, Iowa (August 14, 2023) — The city of Davenport will be bustling with activity as the Beaux Arts Fair joins the Alternating Currents Festival lineup on Saturday and Sunday, August 19-20.
This juried fine art/fine craft fair celebrates creativity and welcomes art lovers of all ages and backgrounds. The best part? Admission is free to all who attend with all proceeds from the fair benefitting the Figge's educational programs and exhibitions throughout the year.
Enjoy spin art each day from 10 a.m.-2 p.m. and food vendors all day as you peruse the one-of-a-kind artworks that will undoubtedly enhance your collection. Don't miss the opportunity to find something truly unique.
"We are excited to align the Beaux Arts Fair with the Alternating Currents Festival so attendees will be able to experience the diverse range of artistic treasures created by the participating artists," said Beaux Arts Committee Member Linda Hardin. "We hope the move to this date will introduce the fair to a new generation of art lovers."
Cool off by stepping inside the Figge Art Museum where admission will be free both Saturday and Sunday. Stroll the galleries and check out the exhibitions on view including The Life and Art of Charles M. Schulz. creator of the Peanuts comic strip. Stick around to shop the Art Tag Sale taking place in the Figge's Quad City Bank & Trust Grand Lobby where guests are invited to seek out their favorite works for only $5, $10, $20 or $40. Follow the Figge Art Museum on social media for sneak peeks of featured works.
Admission to the Beaux Arts Fair and the Figge is free, and food and drinks are available for purchase. The fair hours are Saturday, August 19 from 10 a.m.–5 p.m. and Sunday, August 20 from 10 a.m.–4 p.m.
Visit www.beauxartsfair.com for more information.
About the Figge Art Museum:
The Figge Art Museum is dedicated to bringing art and people together. Located on the Mississippi River in downtown Davenport at 225 West Second Street, the Figge is the premier art exhibition and education facility between Chicago and Des Moines. Its landmark glass building, designed by British architect David Chipperfield, is home to one of the Midwest's finest art collections and presents world-class exhibitions, art classes, lectures, and special events that attract visitors of all ages. Museum hours are 10 a.m.­­-5 p.m. Tuesday, Wednesday, Friday, and Saturday; 10 a.m.-8 p.m. on Thursdays; and 12-5 p.m. on Sundays. Reservations are not required, but can be made at www.figgeartmuseum.org or by calling 563-345-6632. Admission to the museum is $10 for adults, $6 for seniors and students with ID and $4 children ages 4-12. Admission is free to Figge members and institutional members and to all on Thursday evenings. You can become a member for as little as $50 by visiting the Figge website. To contact the museum, please call 563.326.7804, or visit www.figgeartmuseum.org.
-END-