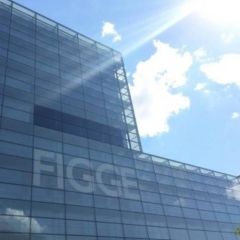 PRESS RELEASE
Beréskin Classes Moving to Figge Art Museum and Family Museum
May 19, 2022
---
PRESS RELEASE
FOR IMMEDIATE RELEASE
Beréskin Classes Moving to Figge Art Museum and Family Museum
Davenport, Iowa (Thursday, May 19, 2022) — Beginning this fall, the Beréskin Art Academy will now be offering its classes through the Figge Art Museum in Davenport, Iowa and the Family Museum in Bettendorf, Iowa.
Pat Bereskin, who started the Beréskin Gallery & Art Academy, will be working with the Figge and Family Museum on the transition. The newly branded Art Academy at the Figge is for intermediate to advanced level students in upper elementary school through high school age. The Beginner Art Academy at the Family Museum is for beginner level students in early elementary grades. Both locations will begin their class offerings in August.
The Art Academy is designed for students to enhance their artistic skills through various teaching techniques Beréskin (aka "Mrs. B") has perfected over the years. Students bring their most current artwork and interview with Bereskin for the ongoing academy classes that meet weekly during the school year (August-May). This allows the student to see if it is a good fit for them and Bereskin to evaluate what level is best suited for the student.
"I knew it was time for me to take a step back and think about my legacy," said Bereskin. "The Figge and Family Museum are the perfect venues for my art academy to continue to thrive. I will be closing the gallery on August 1, 2022 and will be focusing on my art and teaching. I am looking forward to turning the page on this next chapter."
Bereskin has been teaching art to children for three decades and after 28 years at the Beréskin Gallery & Art Academy, the classes will be moving locations, but the Art Academy she worked hard to build will remain intact for future generations.
"Pat's hands-on approach to the Art Academy has proven to be a recipe for success," says Figge Studio School Coordinator Brian Allen. "Students from this program have participated in local art shows and received scholarships to study art in college, so it is really exciting the Figge will continue offering this incredible opportunity for students who are passionate about art and ready for a challenge."
"At the Family Museum, our class offerings are catered to younger students already, but the Beginner Art Academy is a more robust opportunity for young artists who want to enhance their artistic skills," said Family Museum Director of Culture & Recreation Kim Kidwell.
In addition to the Art Academy classes, the Figge will have new class offerings ranging from one-day workshops to multi-week classes suitable for all ages throughout the year. Instructors will include those from the Beréskin Gallery and Art Academy as well as those teachers who have been teaching at the Figge.
"With her dedication to teaching and the arts, Pat is a force to be reckoned with in this community," said Figge Executive Director and CEO Michelle Hargrave. "We are honored to partner with her and her instructors to expand our studio offerings and to carry forward Pat's significant impact through the Art Academy at the Figge."
Registration information and how to be involved with the Art Academy will be available starting this summer at www.figgeartmuseum.org and for the Beginner Art Academy at www.familymuseum.org.
About Pat Bereskin:
Pat Bradley Bereskin is a native of Bettendorf, Iowa. She acknowledges her sight and artistic ability as gifts from God. The direction and encouragement that she received from the art teachers in the Bettendorf public school, created a lifelong dream to share her gift. After graduating from the University of Northern Iowa, she entered the teaching profession and has taught art to children in grades pre-k through adult. For 15 years she and her family lived in Hinsdale, Illinois. In addition to creating and showing her own artwork in Chicago and the mid-west, she has been teaching Art for 28 years at her own school, now Beréskin Gallery & Art Academy in Bettendorf. Pat continues to serve as an "Artists in Residence" for the community. She serves as an educator for the special needs and autism community artists. Besides spending the summer teaching Art Camps and seminars, Pat has been studying in Italy each summer for the past 19 years.
About the Family Museum:
The Family Museum is a department of the City of Bettendorf, Iowa, and has been a community resource for over 25 years. The Museum offers a unique, hands-on, learning experience that is designed primarily for children eight and under. Kids and their caregivers can engage in play-based exhibits, day programs, dance classes, and other enriching activities guided by the knowledgeable Museum staff. Hours are Monday – Thursday: 9:00 am - 6:00 pm; Friday – Saturday: 9:00 am - 5:00 pm; closed Sunday. Admission is $9 per guest with various discounts for seniors, military, etc.
About the Figge Art Museum:
The Figge Art Museum is dedicated to bringing art and people together. Located on the Mississippi River in downtown Davenport at 225 West Second Street, the Figge is the premier art exhibition and education facility between Chicago and Des Moines. Its landmark glass building, designed by British architect David Chipperfield, is home to one of the Midwest's finest art collections and presents world-class exhibitions, art classes, lectures, and special events that attract visitors of all ages. Museum hours are 10 a.m.­­-5 p.m. Tuesday, Wednesday, Friday, and Saturday; 10 a.m.-8 p.m. on Thursdays; and 12-5 p.m. on Sundays.Reservations are not required, but can be made at www.figgeartmuseum.org or by calling 563-345-6632. Admission to the museum is $10 for adults, $6 for seniors and students with ID and $4 children ages 4-12. Admission is free to Figge members and institutional members and to all on Thursday evenings. You can become a member for as little as $50 by visiting the Figge website. To contact the museum, please call 563.326.7804, or visit www.figgeartmuseum.org.
-END-