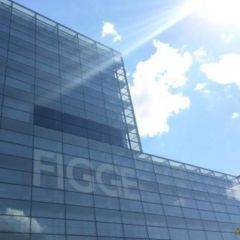 PRESS
Celebrate the Season with Inaugural Museum Store Sunday
November 17, 2017
---
(November 16, 2017) – On Sunday, November 26 more than 300 museum and cultural institutions from three continents, five countries and 47 states will participate in Museum Store Sunday – a day meant to spotlight shopping at cultural institutions

In the Quad Cities the Figge Art Museum Store, the German American Heritage Center and the Festival of Trees Gift Shop are participating and partnering to provide a shopping trolley that will transport shoppers from the Figge to the other two locations from 12-5 p.m. Shoppers are invited to park in the underground parking garage at the Figge, shop in the store and then hop on the trolley for more shopping. The trolley will run every 20 minutes along second street.

"Museum Store Sunday gives people a chance to support local businesses and give back to the community through local non-profit museums," says Figge Director of Retail and Visitor Services Ann Nicknish. The items in each store offer consumers and patrons a retail experience that cannot be replicated in a shopping mall or other conventional retail setting. Each museum store purchase helps to sustain the museum's service to the public.

The first 100 people to spend $25 or more at the Figge Art Museum Store will receive a free gift and free museum admission. Come early to take advantage and join the fun. Free gift wrapping will also be available.

For a complete list of participating museums and institutions, and for more information, visit www.museumstoresunday.org.

About the Figge Art Museum:
The Figge Art Museum is located on the riverfront in downtown Davenport at 225 West Second Street. Hours are from 10 a.m. to 5 p.m., Tuesday through Saturday and Sundays noon to 5 p.m. Thursdays the museum is open until 9 p.m. Admission to the museum and tour is $7 for adults, $6 for seniors and students with ID and $4 children ages 4-12. Admission is free to Figge members and institutional members, and free to all on Thursday evenings from 5 p.m. to 9 p.m. The Figge Café is open 11 a.m.-2 p.m. Tuesday-Friday. To contact the museum, please call 563.326.7804, or visit www.figgeartmuseum.org.