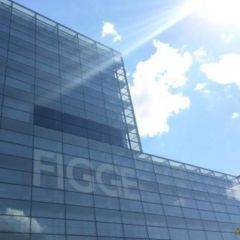 PRESS
Celebration of Art Museum Day on May 18, 2016
May 16, 2016
---
Figge Art Museum TO JOIN ASSOCIATION OF ART MUSEUM DIRECTORS'
SEVENTH ANNUAL CELEBRATION OF ART MUSEUM DAY ON MAY 18, 2016
WITH FREE ADMISSION

Davenport, Iowa (May 16, 2016) –The Figge Art Museum announced today that it will offer free admission all day Wednesday, May 18 as part of the Association of Art Museum Directors' (AAMD) Art Museum Day, coinciding with International Museum Day.

Art Museum Day celebrates the value of the visual arts and the important role art museums play in their communities. Visitors are encouraged to share their experiences on Art Museum Day via social media, with the hashtag #ArtMuseumDay.

The Figge currently has a number of traveling exhibitions including: The Art of Architecture: Lego Sculptures by Adam Reed Tucker and Mississippi River Views from the Muscatine Art Center as well as the permanent collection galleries on display. "It's an opportunity for anyone in the community to experience the museum first-hand, free of charge." said Marketing Coordinator Natalie Dunlop.

"AAMD is delighted that the Figge Art Museum is joining us in celebration of Art Museum Day," said Chris Anagnos, Executive Director of AAMD. "In AAMD's 100th-anniversary year, we are especially proud to celebrate the vital role art museums play in the civic and creative life in our communities."

AAMD represents 242 art museums across the United States, Canada, and Mexico—from regional museums to large museums in major urban centers. International Museum Day is organized annually around the world by the International Council of Museums (ICOM). AAMD's Art Museum Day is an opportunity to focus attention on the role of art museums in North America, as part of ICOM's global celebration.

A comprehensive list of participating AAMD member art museums will be available on the AAMD website. Note that while AAMD's Art Museum Day and ICOM's International Museum Day are formally held each year on May 18, some institutions shift their celebrations to adjacent dates.

About the Figge Art Museum
The Figge Art Museum is located on the riverfront in downtown Davenport at 225 West Second Street. Hours are from 10 a.m. to 5 p.m., Tuesday through Saturday and Sundays noon to 5 p.m. Thursdays the museum is open until 9 p.m. Admission to the museum and tour is $7. Admission is always free to Figge members and institutional members, and free to all on Thursday evenings from 5 p.m. to 9 p.m. The Figge Café is open 11 a.m.-2 p.m. Tuesday-Saturday. To contact the museum, please call 563.326.7804, or visit www.figgeartmuseum.org.