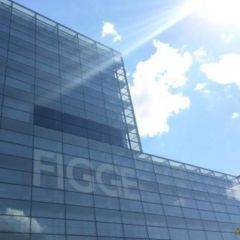 PRESS
Cliff Dwellers Punch Bowl to be on Display at the Figge Art Museum
January 31, 2013
---
For a limited time only, Quad-Citians will have a wonderful opportunity to view a rarely exhibited Arts and Crafts period punch bowl. The sterling silver bowl is on loan courtesy of The Cliff Dwellers, a Chicago arts club and gathering place for artists and people interested in the arts.

The Punch Bowl is an excellent example of Arts and Crafts period hollowware. The bowl's decoration was taken from Ancient Pueblo pottery designs at Chicago's Field Museum and is an example of how Midwestern Arts and Crafts and Prairie School architects and craftsmen incorporated Native American motifs into their designs.

The Cliff Dwellers, founded in 1907 as "The Attic Club" by the author Hamlin Garland in consultation with prominent Chicago artists Ralph Clarkson, Lorado Taft and others, was intended to be Chicago's answer to the legendary Players Club in New York City. In 1909, The Cliff Dwellers moved into a space designed for it on the top floor of what was then known as Orchestra Hall.

In 1910, club member Charles L. Hutchinson on the occasion of the club's second anniversary in its new location commissioned a silver punch bowl crafted by renowned Chicago Arts and Crafts metal-smith and fellow "Cliff Dweller," (as members are known) Robert Riddle Jarvie, U.S., 1865-1941. Hutchinson, was one of the founders of the Art Institute and served as the second President of Cliff Dwellers. On the occasion of the bowl's presentation, a short play, The Masque of Quetzal's Bowl, written by Thomas Wood Stevens and Kenneth Sawyer Goodman, was performed. The New York Times reviewed the "Masque" and characterized it as "slight," but acknowledged that its authors had considerable knowledge of southwest legends.

Jarvie's works can be found in a number of important decorative art collections including the Art Institute, the L. A. County Museum of Art and the Metropolitan Museum of Art. The bowl will be on view in the Figge's Frank Lloyd Wright / Western themed permanent collection galleries through April 14, 2013.