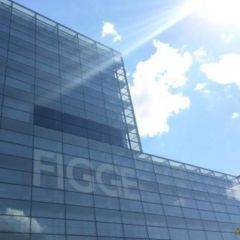 PRESS
Day of the Dead Free Family Fiesta
October 24, 2016
---
(October 24, 2016) – Celebrate the rich cultural traditions of El Día de los Muertos (Day of the Dead) at the Figge Art Museum in downtown Davenport on Sunday, October 30 with art projects, live performances, music and food. Admission will be free.

This traditional Mexican holiday is a profoundly serious occasion celebrated with great joy, laughter, music and dance as the lives of lost loved ones are remembered.

The day starts at noon ends at 5 p.m. Guests will have the opportunity to decorate sugar skulls to take home, make a pop-up Day of the Dead scene, create a calavera out of clay, make a marigold or butterfly to leave in memory at the community altar, share a memory of lost loved ones, watch films in the John Deere Auditorium, enjoy live performances by Ballet Folklorico and Glenview Mariachi Band and sample authentic Mexican food and other delicious treats!

This event is in partnership with the League of United Latin American Citizens and Hola America and is sponsored by the Quad-City Times, Ascentra Credit Union and the RDA.