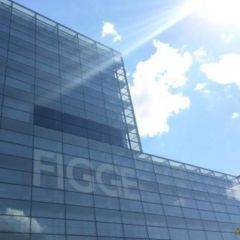 PRESS
Figge Art Museum Free Family Day
January 6, 2016
---
(January 6, 2016) – The Figge Art Museum will be hosting the first free family day of 2016 on Saturday, sponsored by the Quad-City Times.

Kick off the New Year with free admission all day and a variety of free planned activities from 10 a.m.-1 p.m. Make chalk drawings, create-your-own multi-media collage and frame, have a photo taken with props, visit with the Native American Coalition of the Quad Cities at 10:30 a.m. and view objects from the Big Picture Outreach Collection.

In addition, a presentation called American Dreamer: The Life and Times of Henry A. Wallace by Tom Milligan will take place from noon-1 p.m. in the fourth floor gallery. The museum received funding from Humanities Iowa, a private, non-profit state affiliate of the National Endowment for the Humanities, to host the one-act play based on the award-winning book by Senator John C. Culver and John Hyde.

Visitors will also have the chance to explore the galleries and experience the current traveling exhibitions including: Ellen Wagener: Horizon Lines, Wit & Whimsy: The Photographs of Kenneth Josephson, Edward S. Curtis: One Hundred Masterworks and Wendy Red Star: Peelatchiwaaxpaash/Medicine Crow (Raven) and the 1880 Crow Peace Delegation.