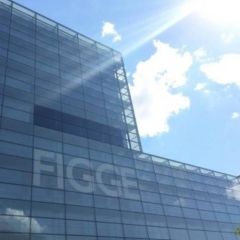 PRESS RELEASE
Figge Art Museum temporarily closing due to increasing health concerns Effective March 17 at 5pm
March 17, 2020
---
Davenport, Iowa (March 17, 2020) – Due to increasing health concerns, the Figge Art Museum is taking precautionary measures to maximize social distancing and minimize the spread of COVID- 19. Beginning today, March 17, at 5pm, the Figge will be closing to the public until March 31.
"The health and safety of our staff, volunteers, and visitors must come first at a time like this,"says Michelle Hargrave, Figge Executive Director. "We are following the advice of government agencies, including the World Health Organization, the Centers for Disease Control and Prevention, and the Iowa Department of Public Health, as well as other state and local officials and feel that this is the best way to support ongoing efforts to ensure the well-being of our community."
We are continuously monitoring the situation and paying close attention to recommendations and guidelines issued by health officials. Please check our website, https://figgeartmuseum.org/ and follow us on social media for the latest updates, including plans for reopening.
We understand the importance and benefits of art to our community, particularly during a pandemic, and are working diligently to create innovative plans to ensure the community has access to Figge programming and activities during this time.
If you have registered or purchased tickets for a Figge Art Museum event, class, or activity, we will contact you. Ticketholders can reschedule, request a refund, or consider their purchase a charitable gift to support the museum during this unexpected closure.
If you have any questions or wish to support our ongoing efforts while shut down, please contact the Figge Art Museum at 563-326-7804 or email info@figgeartmuseum.org.