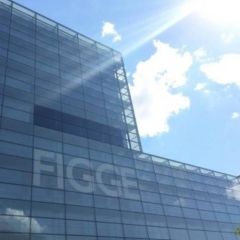 PRESS RELEASE
Figge Art Museum to Offer Free Admission During Final Two Weeks of French Moderns Exhibition
December 20, 2018
---
Contact: Natalie Dunlop,
Marketing & Communications
t 563.345.6651
ndunlop@figgeartmuseum.org
PRESS RELEASE
FOR RELEASE THURSDAY, DECEMBER 20, 2018
Figge Art Museum to Offer Free Admission During Final Two Weeks of French Moderns Exhibition
Davenport, Iowa (December 20, 2018) – From December 21, 2018–January 6, 2019, the Figge Art Museum in Davenport, Iowa will be offering free admission for all thanks to the support of the Hunt and Diane Harris Family Foundation, Arconic and Genesis Health System. This includes full access to all of the museum's current exhibitions including French Moderns: Monet to Matisse, 1850-1950 from the Brooklyn Museum in New York as well as the Figge's permanent collection galleries.
This is an unprecedented move for a museum to offer a period of free admission when an exhibition such as French Moderns is on view. In fact, most museums charge an add-on fee in addition to regular admission, but not the Figge. The goal of the Figge, and of the many supporters of the exhibition, is to make it accessible to as many Quad Cities residents and visitors as possible. To date, the show has resulted in a significant increase in attendance, with many out-of-town visitors and over 114 groups coming for docent-led tours.
"French Moderns offers the opportunity to see original works by some of the best-known names in art," said Figge Executive Director Tim Schiffer. "It is a wonderful gift to the community from our sponsors to make it available free of charge over the holidays, for the last two weeks before the exhibition closes."
The French Moderns: Monet to Matisse, 1850-1950 exhibition has allowed the Figge to partner with a variety of community organizations to create unique French-themed opportunities for learning and fun. The community-wide celebration of all things French has created a buzz surrounding these important works.
Director of Development Raelene Pullen said, "For everyone to have access to the 60 works that inspired such community collaboration is exciting and we are so fortunate the Hunt and Diane Harris Family Foundation, Arconic and Genesis Health System are giving everyone a once-in-a-lifetime chance to see this art in the Quad Cities."
The presentation of French Moderns has been made possible thanks to the contributions from individuals, families, businesses and organizations to the Major Exhibitions Endowment. This endowment will fund the Figge's next major exhibition in 2021 and the others that will come after that every other year in perpetuity.
The free admission period and French Moderns will end on January 6.
About the Figge Art Museum:

The Figge Art Museum is located on the Mississippi River in downtown Davenport at 225 West Second Street. Hours are from 10 a.m. to 5 p.m., Tuesday through Saturday and Sundays noon to 5 p.m. Thursdays the museum is open until 9 p.m. Admission to the museum and tour is normally $7 for adults, $6 for seniors and students with ID and $4 children ages 4-12, but will be FREE from December 21, 2018­­-January 6, 2019. Admission is free to Figge members and institutional members, and always free to all on Thursday evenings from 5 p.m. to 9 p.m. The Figge Café is open 11 a.m.-2 p.m. Tuesday-Friday. To contact the museum, please call 563.326.7804, or visit www.figgeartmuseum.org.
–END–