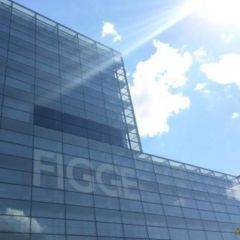 PRESS
Figge Executive Director Elected to AAMD
June 30, 2015
---
(June 30, 2015) – Figge Art Museum Executive Director Tim Schiffer has been elected to membership in the Association of Art Museum Directors.

The Association of Art Museum Directors, representing 244 art museum directors in the U.S., Canada, and Mexico, aids its members in establishing and maintaining the highest professional standards for themselves and the museums they represent. It serves as a forum for the exchange of information and the exploration of ideas, and as a voice with which museum directors may express their joint perspectives and those of their institutions.

Membership in the Association is based on the qualifications of both the individual director and the specific art museum. The applications are reviewed by the Membership Committee and recommendations are made to the Board of Trustees, with election to membership made by that body.

Schiffer said he is honored to become a member of this exclusive organization. "Membership in the AAMD will enable me to represent the Figge with leaders of the most prominent art museums across North America, and will keep us in touch with new ideas and best practices in the museum world," he added.

Further information about AAMD is available at www.aamd.org.