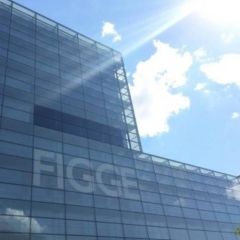 News
Figge Hosts Recycled Art Outreach Activity at River Roots Live
August 1, 2011
---
August 2011 -The Figge Art museum will host River ARTS Live, a free walk-in art project at River Roots Live on Saturday, August 20 from noon to 6 pm. Event attendees are invited to stop by the Figge's art tent in the Junior Jam area to create sculptures out of plastic materials recovered from the Mississippi River during Living Lands and Waters' XStream Cleanup. This art activity is inspired by the work of artist Aurora Robson, whose intricate and colorful sculpture Up Drop is currently on display in the Figge lobby. Robson up-cycles everyday waste to create intricate and brilliantly colored hanging sculptures. The Figge's fall exhibition, Everything, All at Once, Forever, will feature additional original plastic debris sculptures by Robson.
The outreach program is sponsored by Iowa American Water, and is offered in partnership with Living Lands and Waters and the QC Chamber.
River Roots Live is a free event in Le Claire Park in Downtown Davenport and is presented by the Downtown Partnership, a division of Quad City Chamber.