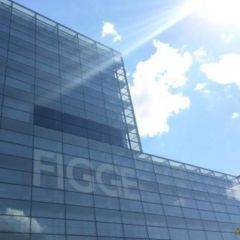 PRESS
Figge to Launch Mobile Audio Tour
April 6, 2015
---
(April 6, 2015) – The Figge Art Museum is launching an exciting new platform that will enrich the visitor experience. The Figge mobile audio tour is designed to deliver behind-the-scenes content and facts about hand-selected works right to a visitor's own cell phone or tablet–completely free of charge.

"The tour allows us to build a relationship between objects in our collection and visitors," said Raelene Pullen, director of development. "We've worked to create a breadth of objects from different collections, so there's something for everyone to call into."

Each tour stop has been crafted by Figge staff, with special guest recordings by prominent Quad Cities community members including Artist Rose Franzen, Davenport Alderman Barney Barnhill, Dispatch-Argus Reporter Jonathan Turner, Marketing Director and Owner of Happy Joe's Kristel Whitty, Vice President of John Deere Foundation Nate Clark, Figge Executive Director Tim Schiffer, Quad City Arts Executive Director Carmen Darland, Music Educator Ron May, Lawyer Henry Nueman, Creative Arts Academy Department Chair Joel Franken and many more.

The tour currently has over forty different mobile stops including: The Figge Art Museum building, designed by Sir David Chipperfield, Half-Moon by Deborah Butterfield, Self Portraitby Grant Wood, Soundsculpture by Henry Bertoia. Moonlight by Ralph Blakelock, Vase de Fleurs sur un Table (Flower Vase on a Table) by Pablo Picaso, Elegy to the Spanish Republic by Robert Motherwell among others.

To participate, visitors simply dial the Figge's local tour number 563.424.3997 or scan the QR code. Once connected, participants will hear a short greeting and instructions to continue the mobile tour.

The mobile tour has been gifted by the Hunt and Diane Harris Family Foundation in honor of Tom and Mary Waterman Gildehaus to continue their vision for the Figge as a world-class art facility serving both residents and visitors.

Hunt Harris, Figge Board of Trustees member and chief sponsor of the museum's mobile tour, said the investment is a long-awaited and welcome addition to the Figge. "Art museums can be intimidating to those of us without art backgrounds. Having an audio explanation of major works makes the museum a less intimidating place and enhances our understanding and appreciation of the works before us," he added.

The Figge joins more than 1,200 U.S. and international venues using this technology, including the Metropolitan Museum of Art, the Smithsonian and Iowa's own Des Moines Art Center.