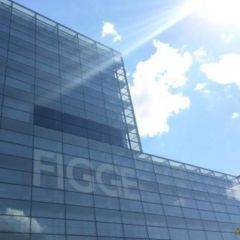 PRESS
Free Admission to the Figge Art Museum June 12-September 25, 2016
September 26, 2016
---
Thanks to the generous support of the Bechtel Trusts and John Deere Classic, admission to the Figge Art Museum will be free to all from June 12-September 25.

Visitors will be able to view exhibitions including: The Wonderful World of Oz: Selections From the Willard Carroll/Tom Wilhite Collection, Picturing the Prairie: Tallgrass QC, David Plowden: An American Master, Corn Zone and the permanent collection galleries.

"It's exciting that everyone in the community and surrounding areas can experience all the Figge has to offer without having to pay an admission fee," said Executive Director Tim Schiffer. "There is no doubt the museum will be bustling all summer long," he added.

In addition to the exhibitions, there will also be a family day on July 16, a drop-in program every Wednesday from 10:30-11:30 a.m. and 1:30-2:30 p.m. called Big Picture: In the House for ages K-12 to learn about art connections using Figge outreach lessons, docent-led exhibition tours on Saturdays and Sundays at 1:30 p.m., opening receptions, artist talks, PechaKucha Nights and much more all free of charge. Visit www.figgeartmuseum.org for a complete list of what's happening.