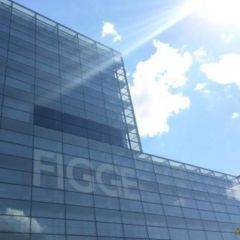 PRESS
FREE Family Day at the Figge
February 8, 2017
---
(February 8, 2017) – The Figge Art Museum is having the first Free Family Day of 2017 on Saturday, February 11. Admission will be free all day with scheduled activities from 10 a.m.–1 p.m.

Guests are invited to explore the current exhibitions on view including Scrimmage: Football in American Art From the Civil War to Present, The Art of Persuasion: American Propaganda Posters and the Great War, The Robert F. and Patricia J. Schmitt Collection of Japanese Prints and Portrait of Maquoketa. Docents will be in the galleries prepared to answer any questions.

Activities inspired by the current and upcoming exhibitions will include: building cornstalks out of plastic bottles for the MAiZE exhibition, Japanese brush painting, poster power – shout your message to the world in poster form, drawing, coloring and collaging artist cards to trade with friends and family, a short film from artist Rose Frantzen, Eagle watching with the Quad City Audubon Society and more!

"Free Family Days are always a big hit with kids and adults alike, said Director of Education Melissa Mohr. "Families have the opportunity to bond while creating something tangible together free of charge."

The Figge Café will be open for lunch from 11 a.m.-2 p.m. with a kid menu available. Family Day is sponsored by the Quad-City Times.