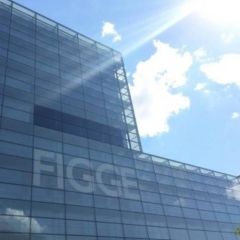 News
Global Currents: The John Deere Art Collection
January 21, 2010
---
Figge Art Museum to feature the John Deere Collection

The Figge Art Museum in downtown Davenport will soon feature the John Deere Collection that will include exhibits of artworks loaned from Deere & Company's corporate art collection. These artworks will be on view for the general public for the first time.
The corporate collection, acquired during the mid to late 20th century, contains artworks from countries where Deere & Company conducts business. The collection features art from East Asia, northern Africa, Eastern Europe and the Americas. The media include oil paintings, works on paper, photography, textiles and sculpture.
"Through this exciting opportunity, John Deere can not only share this great collection of artworks for more public viewing but also can enhance the attractiveness of tourism in the Quad Cities overall," said Bill Becker, director of global brand management at Deere.
"The Figge Art Museum is one of the great attractions in the Quad Cities. By loaning certain artworks, Deere provides another point of attraction that helps build on the work of Quad Cities First, the chambers of commerce and convention and tourism agencies to enhance the quality of life; provide a great experience for visitors to the area; and attract and retain new residents and businesses to the area."
The gallery will debut on the fourth floor of the museum, opening on April 24th with an exhibition of key pieces from the collection by such world famous artists as grant Wood, Edward Curtis, Joan Miro, Henri de Toulouse-Lautrec, Rufino Tamayo, Sofu Teshigahara, and Matazo Kayama. The exhibition will include Grant Wood's iconic Fall Plowing, as well as his Fruits of Iowa series.
"Deere plays an important part in supporting quality of life in our community," said
Figge Art Museum Director Sean O'Harrow. "To be able to provide access to their significant art collection by letting the Figge curate a gallery is an amazing contribution to culture in the region."