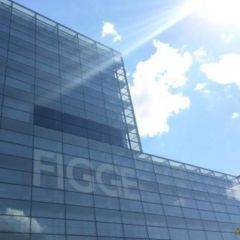 PRESS
i ♥ Figge Exhibition Call for Entries
April 27, 2015
---
(April 27, 2015) – The Figge Art Museum will be turning 10 this summer. To celebrate the museum's connection to the community, an exhibition of artwork created by area students will be displayed in the Mary Waterman Gildehaus Community Gallery called i ♥ Figge.

Students in kindergarten through grade 12 are invited to create an artwork that displays their love of the Figge and what the museum means to them. The winning works will be featured in the i ♥ Figge exhibition on view June 6-Septmeber 13, 2015. Submissions not selected to be hung in the exhibition will still be shown digitally in a slide show accompanying the exhibition.

Eligible participants include K-12 students who may submit ONE entry in each of the following three categories: one artwork per individual student (K-12), one artwork per family (with at least one child K-12) and one artwork per classroom (K-12).

To enter students are to create an artwork inspired by the Figge. The art should be 2-dimensional only and should be created on paper that is 12x18 inches (vertical or horizontal). Once the artwork is made a few typed sentences should be submitted about what the student loves about the Figge or a favorite memory about the Figge (no more than 10 sentences). Complete the entry form available at: www.figgeartmuseum.org. Drop off the artwork, typed sentences and entry form to the Figge's Museum Store by 5 p.m. Friday, May 15, 2015. The Museum Store will accept entries Tuesdays-Sundays 12-5 p.m. and Thursday nights until 9 p.m.

For more information or to download an entry form, please visit www.figgeartmuseum.org.