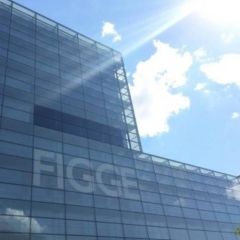 PRESS RELEASE
Living Proof Exhibit Announces Call for Entries
April 14, 2020
---
Contact: Pamela Crouch
Living Proof Exhibit Executive Director
t 309-236-1360
Contact: Natalie Dunlop,
Marketing & Communications
t 563.345.6651
ndunlop@figgeartmuseum.org
PRESS RELEASE
FOR IMMEDIATE RELEASE
Living Proof Exhibit Announces Call for Entries
Davenport, Iowa (April 14, 2020) – Living Proof Exhibit, which provides the therapeutic benefits of the arts to people impacted by cancer, is seeking entries for its annual exhibition to be held from September 10 –December 6, 2020, in the Mary Waterman Gildehaus Community Gallery at the Figge Art Museum in Davenport.
All cancer patients, survivors, families and caregivers within a 200-mile radius of the Quad Cities are eligible to submit up to five works for consideration. Entries must be received by June 4, 2020. Complete submission details are available at www.livingproofexhibit.org.
"Our exhibition, A Visualization of Hope, is especially important this year," said Pamela Crouch, executive director of Living Proof Exhibit. "Cancer patients and survivors have had to self-isolate even more than usual this year due to the COVID-19 pandemic. Artists have been keeping their hands busy so their minds and hearts can calm. The resulting works will reflect how art impacts health, and we believe that spirit of hope will shine through each piece."
"With so much uncertainty in the world on top of being impacted by cancer, now more than ever is the time to explore how art can heal," says Figge Director of Education Melissa Mohr. "This exhibition is the perfect outlet to share your cancer story through the creative process and we look forward to displaying the works this fall."
For information about creative art sessions, or programming opportunities, please visit www.livingproofexhibit.org or email livingproofexhibit@gmail.com.
About Living Proof Exhibit:
Living Proof Exhibit provides the therapeutic benefits of the arts to those impacted by cancer. This includes patients, survivors, families and caregivers. We provide monthly Creative Sessions, exhibitions of art created by cancer survivors as an annual major exhibition and permanent rotating exhibitions at the cancer centers, art-to-go projects for patients and their families, as well as utilizing Beam Pro technology to share the exhibitions at the Figge Art Museum with patients receiving treatment at the cancer centers.
About the Figge Art Museum:
The Figge Art Museum is dedicated to bringing art and people together. Located on the Mississippi River in downtown Davenport at 225 West Second Street, the Figge is the premier art exhibition and education facility between Chicago and Des Moines. Its landmark glass building, designed by British architect David Chipperfield, is home to one of the Midwest's finest art collections and hosts world-class traveling exhibitions, art classes, lectures, and special events that attract visitors of all ages. The museum hours are from 10 a.m. to 5 p.m., Tuesday through Saturday and Sunday from noon to 5 p.m. On Thursdays, the museum is open until 9 p.m. Admission to the museum and tour is $10 for adults, $6 for seniors and students with ID and $4 children ages 4-12. Admission is free to Figge members and institutional members and always free to all on Thursday evenings from 5 p.m. to 9 p.m. The Figge Café is open from 11 a.m.-2 p.m. Tuesday-Friday. To contact the museum, please call 563.326.7804, or visit www.figgeartmuseum.org.
–END–