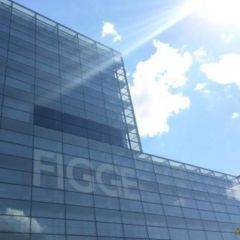 PRESS
Living Proof Exhibit: Cancer Survivor Art
August 29, 2016
---
(August 29, 2016) – Living Proof Exhibit: Cancer Survivor Art will open on Saturday, September 10 at the Figge Art Museum in the second floor Mary Waterman Gildehaus Community Gallery. An Opening Reception will take place on Thursday, September 8 beginning at 5:30 p.m.Presented in collaboration with the nonprofit organization Living Proof Exhibit, whose mission is to enrich the lives of those impacted by cancer through the therapeutic benefits of the arts, the Living Proof Exhibit is a celebration of the creative spirit of cancer survivors within a 200-mile radius of the Quad Cities. Approximately 60 works of art that range in scope from multi-artist pieces created during group therapy sessions to highly individualized artworks will be on view. From photography and fiber art to a metal sculpture and jewelry, a variety of art mediums will be featured. The exhibit showcases the passion, courage and talent of cancer survivors who use art as a way to celebrate and reflect upon survival. "Each work included tells its own story of survival and provides a sense of hope to those who continue to battle cancer," said Figge Director of Education Melissa Mohr. "These stories are what make our community stronger, which is why the Figge is thrilled to be hosting this exhibit for the second time."Living Proof Exhibit will be on view through October 16, 2016 and is sponsored by Royal Neighbors of America.
COMPANION EVENTS:
Opening ReceptionThursday, September 85:30 p.m. Reception and Silent Auction7 p.m. Gallery Talk
Mingle with participating artists with light refreshments and a cash bar. Linda Wastyn, board president of Living Proof Exhibit, will welcome everyone, after which Mary Ellen Cunningham, co-founder, and Pamela Crouch, executive director, will speak about the exhibition and its importance to contributing artists, cancer survivors and the Quad-Cities community. Bid on silent auction items in support of the art therapy programming. Free!
Exhibition ProgramThursday, September 295 p.m. Reception (Community Gallery)5:30 p.m. Book Release and Signing 6 p.m. Documentary Screening
Members of the Wrapping Ourselves in God's Love support group have written a purse-size book of poetry, words of wisdom, photos and visual art to share their experiences as breast cancer patients and survivors. The healing benefits of writing can support individuals on their survival journey. Much has been written about the physical and emotional benefits of writing—and what is storytelling, but a form of therapy. Sharing those stories with newly diagnosed breast cancer patients can give comfort, hope and inspiration, as they travel the road to recovery and survival. This project was funded by Susan G. Komen Quad Cities and is a partnership with Living Proof Exhibit and the Azubuike African American Council for the Arts. 6 p.m. Documentary Screening Tears Beneath My Skin features stories from African American breast cancer survivors, who worked with members of the Wrapping Ourselves in God's Love quilting group. This project provided the survivors with a visual voice to tell their stories. It takes courage to "tell your own story," but by doing so, these survivors gain a voice of empowerment and make others more aware of breast cancer.
Couples Workshop: Living Proof ExhibitSaturday, October 22, 11 a.m.-4 p.m.
Living Proof Exhibit, with funding support from Stylin' Against Breast Cancer, will lead a retreat for breast cancer patients and their plus one (spouse, child, friend) in the Figge studios. The day will include a guided tour in the Figge galleries, a clay workshop with artist Sally Gierke and Zendoodle with artist Pat Bereskin. Attendees should bring a sack lunch and beverage. Register through Living Proof Exhibit at livingproofexhibit@gmail.com.