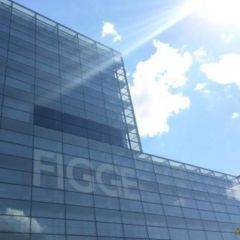 PRESS
Living Proof Exhibit: Cancer Survivor Art
August 13, 2014
---
(August 13, 2014) – Living Proof Exhibit: Cancer Survivor Art will open in the Mary Waterman Guildehaus Community Gallery at the Figge Art Museum on Saturday. This exhibition is in collaboration with the group Living Proof Exhibit (livingproofexhibit.org), a non-profit organization that provides free art therapy classes for cancer patients and survivors

The exhibit showcases the passion, courage and talent of cancer survivors and patients within a 150-mile radius of the Quad Cities who use art as a way to reflect on and celebrate survival.

Over fifty works will be featured and range in scope from multi-artist pieces created during group therapy sessions to highly individualized artworks. From recycled bed sheets, watercolor and acrylic on canvas to photography, oil on canvas and fiber, a broad array of media is represented.

Submissions were collected earlier this year through Living Proof Exhibit. A total of eighty-five works were submitted and participants were eligible to submit up to five works each for consideration.

"These works of art not only express creativity, but also a passion for life," said Pamela Crouch, co-founder of Living Proof Exhibit. "Survivors come through their cancer journey with a renewed strength, and that strength is reflected in their work."

"We are thrilled that the community will have the opportunity to see the survivors' work," said Mary Ellen Cunningham, co-founder of Living Proof Exhibit. "The exhibit will also feature a booklet filled with each survivor's unique artist statement."

Figge Director of Education Melissa Mohr played a prominent role in bringing Living Proof to the Figge. "The community gallery is a special place at the Figge and this exhibition provides a platform for the contributing artists to share their own story of strength and survival through art," said Mohr. "Visitors will have the chance to experience those stories first-hand."

Living Proof Exhibit: Cancer Survivor Art will be on view through October 26, 2014 and is sponsored by UnityPoint Health–Trinity.

Companion Programming:
Opening Reception (Free)
5:30 p.m. Thursday, August 21
7 p.m. Formal Remarks
Complimentary refreshments, cash bar

Full Circle Project Classes (Free)
10 a.m.-2 p.m. Saturday, September 6 – Papermaking
10 a.m.-3 p.m. Saturday, September 13 – Bookmaking and Journaling
Space is limited. To register, contact Pamela Crouch at 309.236.1360 or pamelajanecrouch@gmail.com.

Film: NED the Movie (Free)
2 p.m. Sunday, September 21
Sponsored by NormaLeah Ovarian Cancer Foundation

PechaKucha Night: Celebrating Survivors (Free)
6:30 p.m. Thursday, September 25
Complimentary snacks, cash bar and $5 burger baskets

Special Wine & Art: Cancer Survivors & Caretakers Art Night
6 p.m. Thursday, October 2
$20/person
To register, contact Heather Aaronson at haaronson@figgeartmuseum.org or 563.326.7804

About the Figge Art Museum
The Figge Art Museum is located on the riverfront in downtown Davenport at 225 West Second Street.
Hours are from 10 a.m. to 5 p.m., Tuesday through Saturday and Sundays 12-5 p.m. Thursdays the
museum is open until 9 p.m. Admission to the museum and tour is $7. Admission is free to Figge
members and institutional members and free to all on Thursday evenings from 5 p.m. – 9 p.m. To contact the museum, please call 563.326.7804, or visit www.figgeartmuseum.org.