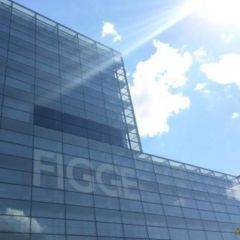 PRESS
Local Art Teachers Showcase Their Talents at the Figge
June 7, 2013
---
Local K-12 art teachers are getting the opportunity to showcase their talents at the Figge Art Museum for the Beyond the Classroom exhibition. Artworks the teachers have created outside the classroom will be on display in the Mary Waterman Gildehaus Community Gallery starting Saturday.

The variety of artworks included in the exhibition range in material, technique and style, but show how impactful it can be for teachers to be practicing artists themselves. Through the process of art-making, the teachers become even greater role models for students as they demonstrate first-hand the power of imagination and creativity.

Participating teachers with artwork on display include Bettendorf Community school District teachers Karen Blomme, Hilary Puglisi, Christine Walker and Timothy Solbrig. From Davenport Community School District, Roxanne Westphal, Sherry Smith, Kay Steele, Renee Ott, Laura Watt Carter, Connie Bieber, David A. Schaeffer, Brian Nickell, David Houk, Annette Lopez, Kayla Koehler, Pam Ohnemus, Kit Fox Sayles, Peggy Sands, Stacey Houk and Beth Anne Smiley. From Moline School District No. 40, Iyla Thill Ferguson, David Zahn, Linda Hardin, Nick DiGioia, Stacey Replinger and Joel Ryser. Teachers from Pleasant Valley Community School District include Deb Roberts, Heather Seibel and Ali Kirsch. From Muscatine Community School District, Adrianna Corby and Mary Fowler. From Rock Island Art Guild, Gloria Burlingame, Christine Behnke of North Scott Community School District, Heidi Hernandez from Geneseo Community Unit School District 228, Patricia Bradley Bereskin with Mrs. B's School of Art, Debora L. Stewart from Camanche Community School District, Colleen McCarty Tomlinson with Rivermont Collegiate, Julianne Teerlinck from Our Lady of Grace Catholic Academy, Julie Wall of Trinity Lutheran and M. Sue Sawvel from Central Community School District of Clinton County.

The exhibition will be on display through September 1, 2013.