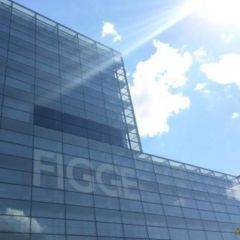 PRESS
Mississippi Valley Quilters Guild: Quilters' Favorites
March 9, 2016
---
(March 9, 2016) – Beginning Tuesday the Mississippi Valley Quilters Guild (MVQG) will return to the Figge Art Museum for the Quilters' Favorites exhibition.

A selection of 30 award-winning quilts, as well as the 2016 Show Raffle Quilt will be on display in the museum lobby until Sunday, March 20.

This is the fourth year in a row the MVQG is exhibiting at the Figge. Admission to the exhibition will be free all week and the MVQG will be selling raffle tickets for the raffle quilt for $1 each or 6 for $5.

On March 19, National Quilting Day, admission to the Figge will be free to members of the MVQG (ID card required) and the Fiber Arts Group will host activities throughout the day all free of charge (a complete schedule is listed below).

Fiber Arts Group Schedule
10-10:30 a.m. Mono printing - Jeanne Knape, presenter
10:45-11:15 a.m. Foiling, Angelina, Tyvek - Rita Bowen, presenter
11:30 a.m.-Noon Wax Resist - Lorie Troll, presenter
Noon-12:30 p.m. Lunch
12:45-1:15 p.m. Release Dye - Dorothy Towler, presenter
1:30-2 p.m. Picture Transfer - Chris Clark
2:15-2:45 p.m. Ink Tense Colors - Linda Klyman, presenter
3-3:30 p.m. Making and Using Stamps - Diana Engelbrecht, presenter
3:45-4:15 p.m. Using OTHER Fabrics - Colleen Curry, presenter
4:30-5 p.m. Thread Painting - Terre Klipsch, presenter

The Figge Café will be open for lunch on Saturday, March 19 from 11 a.m.-2 p.m. in addition to normal hours (Tuesday-Friday 11 a.m.-2 p.m.).

About the Figge Art Museum
The Figge Art Museum is located on the riverfront in downtown Davenport at 225 West Second Street. Hours are from 10 a.m. to 5 p.m., Tuesday through Saturday and Sundays noon to 5 p.m. Thursdays the museum is open until 9 p.m. Admission to the museum and tour is $7. Admission is always free to Figge members and institutional members, and free to all on Thursday evenings from 5 p.m. to 9 p.m. The Figge Café is open 11 a.m.-2 p.m. Tuesday-Friday. To contact the museum, please call 563.326.7804, or visit www.figgeartmuseum.org.