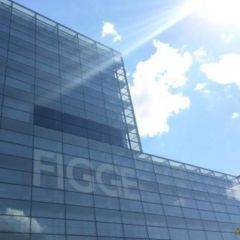 PRESS
Questionable Architecture Exhibition Opens Saturday
June 1, 2013
---
Questionable Architecture: Terry Rathje in Collaboration with Steve Banks and Monica Correia is the latest exhibition to open at the Figge Art Museum. The exhibition will be on view in the Figge's fourth floor gallery starting this Saturday June 1 and will be on view through August 25.

This multi-structure sculptural installation is the inspiration of Quad Cities artist and assistant professor of graphic design at Western Illinois University, Terry Rathje, who conceived of this "Village in the Figge" with the collaboration of designer Monica Correia and artist Steve Banks. The installation explores the interaction of function and form in multiple structures designed digitally or scratch built by hand. Inspired by stupas, pagodas, ziggurats and roadside shrines, these structures are a mix of sculpture and architecture whose fanciful and imaginative designs have a visual impact completely unrelated to their use.

The show will include movable structures made of repurposed materials as well as a unique structure designed by computer and assembled onsite that visitors will be invited to enter. "After several years of building separate structures such as these which reference vernacular architecture, it was natural to imagine what many of them together might look like as a portable village, one that might pick up and move to a new location if conditions warranted," said Rathje.

The opening reception for this exhibition will be held at the museum beginning at 5:30 pm on Friday and is free with membership or paid admission.
About the Artists
Terry Rathje received his MFA in 3D Design from the University of Iowa, and has created site-specific sculptures in many venues throughout the region, in addition to exhibiting his constructions and assemblage pieces. Monica Correia is Associate Professor of Design at the University of Iowa. A native of Brazil, she has extensive experience as a designer in Brazil and in the U.S. Quad Cities artist Steve Banks, a graduate of Florida State University, creates multi-media works that combine sculptural and painted elements.