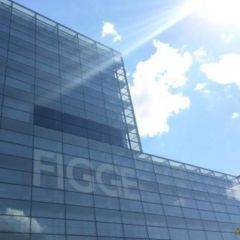 PRESS
Rajun Cajun Food Fest at the Figge Art Museum
February 4, 2016
---
(February 4, 2016) – Chargrilled spicy-citrus alligator ribs, squealer pies, Cajun fish tacos, shrimp gumbo arancini, beignets with salted mocha Chantilly cream, fried oysters with brie and jalapeno-braised pork belly on cheddar grits are just a few of the dishes you can sample at this year's Rajun Cajun Food Fest at the Figge Art Museum on Fat Tuesday, February 9!

Sponsored by KWQC-TV, chefs from nine Quad Cities restaurants will be cooking Cajun-inspired dishes in the lobby for guests to taste, with all proceeds benefiting Figge programs and exhibitions.

Participating chefs include the Figge's very own Chef Steve Hall, along with Aman Razdan from Hemispheres Bistro, Jason Stewart from Zeke's Island Café, Marc Pilichowski from Johnny's Italian Steakhouse, David Hipkins from Thunder Bay, Jason Gomez from The Outing Club, Brad Scott from Scott Community College, Douglas Lear from Bass Street Chop House and Patrick Trainor from Biaggi's.

New this year will be a chef auction. Attendees will have the exclusive opportunity to bid on their favorite chef for a variety of different offerings, including a private in-home catered event for up to 10 guests with all proceeds benefiting the Figge.

Guests are invited to get into the Mardi Gras spirit by sampling each tasty dish, having their photo taken in the Mardi Gras themed photo area, partaking in a cash bar including the "NoLa Side Car" specialty cocktail and casting votes for their favorite dish of the evening. The winning chef will receive a People's Choice plaque and bragging rights.

Katie Donnovan, Weather Specialist at KWQC-TV, will serve as emcee for the evening. "Last year was the first time we incorporated an emcee and we received excellent feedback," said Natalie Dunlop, Figge Marketing Coordinator. "We look forward to having Katie serve in this role for this year's event," she added.

This is the fourth year the Rajun Cajun Food Fest has been held at the Figge Art Museum. The event runs from 5-8 p.m. on Fat Tuesday, February 9. Reserve your spot online for $30 per ticket at www.figgeartmuseum.org until midnight Monday or by calling 563.326.7804. Tickets will be $35 the day of the event and at the door.

About the Figge Art Museum
The Figge Art Museum is located on the riverfront in downtown Davenport at 225 West Second Street. Hours are from 10 a.m. to 5 p.m., Tuesday through Saturday and Sundays noon to 5 p.m. Thursdays the museum is open until 9 p.m. Admission to the museum and tour is $7. Admission is always free to Figge members and institutional members, and free to all on Thursday evenings from 5 p.m. to 9 p.m. To contact the museum, please call 563.326.7804, or visit www.figgeartmuseum.org.