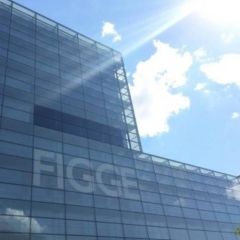 PRESS RELEASE
Share Your Art with the Community in Community Curated
April 1, 2020
---
PRESS RELEASE
FOR IMMEDIATE RELEASE

Share Your Art with the Community in Community Curated
Davenport, Iowa (April 1, 2020) – Now is your chance to be part of a Figge Art Museum exhibition. The museum's building may be temporarily closed due to COVID-19, but staff members have been working diligently to bring the museum to you virtually and all are invited to be a part of the fun.
Community members of all ages are encouraged to submit their artwork to be included in the Figge's upcoming virtual community art exhibition Community Curated. This exhibition will be featured on the Figge's Facebook and Instagram pages.
All you have to do is email a picture of your original work of art of any medium, your name, email and home address to sconnors@figgeartmuseum.org. Works will be included in the virtual exhibition at the museum's discretion. Artists under 18 years old only need to send their first name and age. The museum will not include the last names of young artists in the virtual exhibition.
"We are constantly working on creative and innovative ways to keep people engaged with the Figge during the temporary closure," says Figge Executive Director and CEO Michelle Hargrave. "Community Curated is just one of the many ways we are able to do that."
The deadline to participate is Friday, April 11, 2020, and works will be added periodically as submissions are received.
For more ways to get engaged with the Figge, please visit www.figgeartmuseum.org to check out the virtual museum offerings, including art and tours, kids and family activities, ways to learn and relax, and Museum Store offerings. Be sure to follow the museum on social media for continued updates.
About the Figge Art Museum:The Figge Art Museum is dedicated to bringing art and people together. Located on the Mississippi River in downtown Davenport at 225 West Second Street, the Figge is the premier art exhibition and education facility between Chicago and Des Moines. Its landmark glass building, designed by British architect David Chipperfield, is home to one of the Midwest's finest art collections and hosts world-class traveling exhibitions, art classes, lectures, and special events that attract visitors of all ages. The museum is temporarily closed due to COVID-19. Normal hours are from 10 a.m. to 5 p.m., Tuesday through Saturday and Sunday from noon to 5 p.m. On Thursdays, the museum is open until 9 p.m. Admission to the museum and tour is $10 for adults, $6 for seniors and students with ID and $4 children ages 4-12. Admission is free to Figge members and institutional members and always free to all on Thursday evenings from 5 p.m. to 9 p.m. The Figge Café is currently closed but is typically open from 11 a.m.-2 p.m. Tuesday-Friday.
–END–