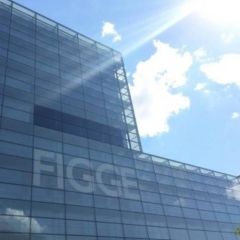 PRESS RELEASE
Show Your Love for the Figge Art Museum this Valentine's Day
February 11, 2020
---
Show Your Love for the Figge Art Museum this Valentine's Day
Davenport, Iowa (February 11, 2020) – Show your love for the Figge Art Museum this Valentine's Day – Friday, February 14! Don't spend money on flowers that will wilt, or calorie filled chocolate, instead make a gift for the museum's first Annual Day of Giving.
Whether you make a gift of $5 or $500, the Figge would love to be your Valentine and any amount will make a difference in reaching our one-day goal of $5,000. Enjoy special incentives and contests while showing your support with an online gift at: www.mightycause.com/organization/Figge.
"This is the Figge's first annual day of giving and we are so excited," says Director of Development Sara Volz. "So many people in this community love the museum, so we thought Valentine's Day was the perfect time to introduce this initiative."
For more than a decade, the Figge Art Museum has been the cultural center of the Quad Cities. Each year the museum serves 100,000 visitors, over 20,000 school children and more than 17 traveling exhibitions of world-class art in a variety of subjects. In addition, there are a number of art classes offered for adults and children all year round.
As the Figge continues to grow and provide more services to our community, the needs of the museum are expanding. Your gift can help the museum achieve many things. From the purchase of a new forklift to expanding the shelving in the collection storage area to serving school districts without elementary art, the possibilities are endless.
So, go ahead and ditch the roses this Valentine's Day and instead show your love to the Figge. To donate, visit www.mightycause.com/organization/Figge or call Tessa Pozzi at 563-345-6638.
About the Figge Art Museum:
The Figge Art Museum is located on the Mississippi River in downtown Davenport at 225 West Second Street. Hours are from 10 a.m. to 5 p.m., Tuesday through Saturday and Sunday noon to 5 p.m. Thursdays the museum is open until 9 p.m. Admission to the museum and tour is $10 for adults, $6 for seniors and students with ID and $4 children ages 4-12. Admission is free to Figge members and institutional members, and always free to all on Thursday evenings from 5 p.m. to 9 p.m. The Figge Café is open 11 a.m.-2 p.m. Tuesday-Friday. To contact the museum, please call 563.326.7804, or visit www.figgeartmuseum.org.
–END–