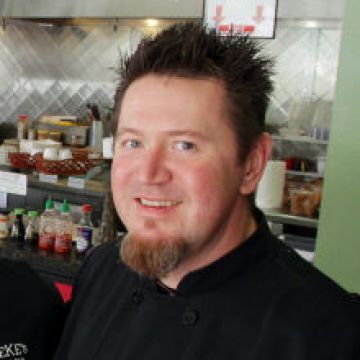 EVENT
Caribbean Cooking Class - VIRTUAL
August 19, 2020 | 6:00pm - 7:30pm
LOCATION: Virtual
$15
$10 members | $15 non-members

In celebration of the Figge's 15th anniversary, join Chef Jason Stewart ("Chef Stu") from Zeke's Island Cafe for a VIRTUAL Caribbean Cooking Class! Participants will watch Chef Stu create delicious Caribbean-inspired dishes. There are limitless variations on traditional Caribbean dishes such as Plantains, Rice and Peas, Callaloo, Sweet Potatoes and Seafood Dishes. Chef Stu is inviting you view his techniques in this Virtual Cooking Class.
Once registered, a Zoom link will be provided THE DAY OF THE EVENT for registered participants to use to join.

Sponsored by Andy and Debi Butler
For the IN-PERSON class registration, visit here.
A Mind that is stretched by a New Experience can never go back to it's old dimensions." - Oliver Wedell Holmes
The newly wed Stewarts, Jason and Jessica, traveled from Bettendorf, Iowa to Oahu, Hawaii in the Fall of 2006. The Stewarts returned to a blustery midwest winter storm, and had to scrape a week's worth of ice and snow from the windshield with a Flip Flop. They quickly discovered however, that their hearts had stayed in Hawaii. Thus began a lifelong adventure of embracing Humanity as a single organism with infinite cultural expressions all uniquely beautiful and discoverable through the magical stories that express the hearts and passions of their history. As a classically trained Chef, Jason, more commonly known as "Chef Stu", had made a habit of digging into those stories to coax out nuances in the cuisine that aren't necessarily found in a recipe. Over the years, Chef Stu developed a passion for making these hidden cultural treasures accessible to anyone with a heart for adventure. Zeke's Island Cafe is one such voyage that so many people have enjoyed over the past six years and new adventures are just around the corner.
---
Auction Item |In-home Dinner for 8 from Zeke's

Rather be quarantined on a Caribbean Island? Bring a taste of the Islands to you and your friends with a private in home culinary experience with Chef Stu of Zeke's Island Café.
Bidding Ends Friday, August 21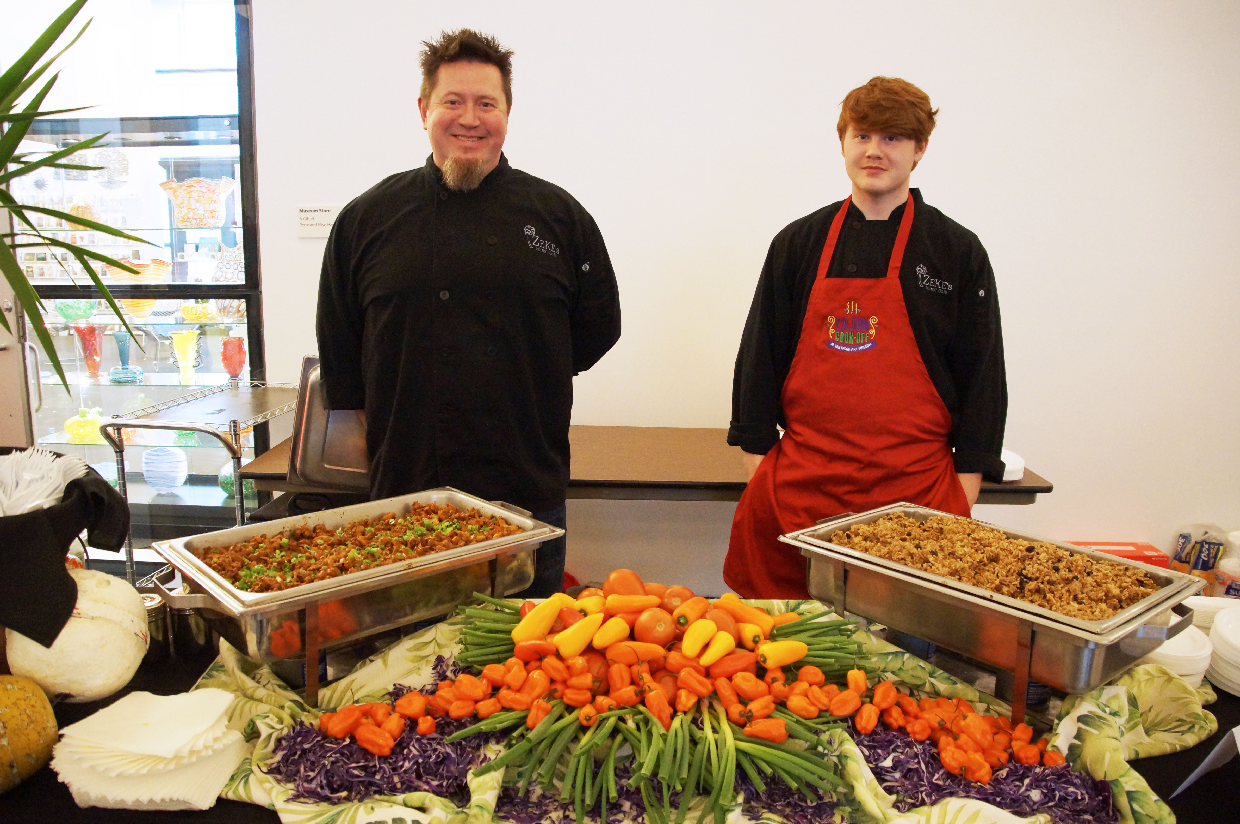 ART & MORE