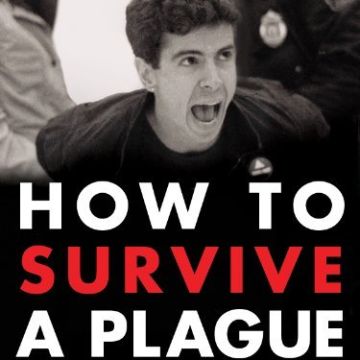 EVENT
Film at the Figge: Gay Pride
June 5, 2022 | 4:00pm - 6:00pm
LOCATION: Figge Art Museum
In recognition of Gay Pride Month, the Figge will present a series of three award-winning, independent films, one each Sunday in June. The first film will take place on Sunday, June 5 at 4 p.m. and it title: How to Survive a Plague (2013). Free to the public!
About the How to Survive a Plague:
The riveting, powerful story about the AIDS activists, most of them HIV-positive, who played a pivotal role in developing the drugs and treatment protocols that turned AIDS from a mostly fatal disease to a manageable condition. Five years into the AIDS crisis, the film follows this scrappy group of ACT UP members in the ten years leading up to the advent of protease inhibitor therapy in 1996.
Initially ignored by public officials, religious leaders and the nation at large, and confronted with shame and hatred, and surrounded by a community in crisis, these full-time activists educated themselves about the science of viruses, medicine, and clinical trials, and were ultimately embraced as full partners by the medical research community in the race to develop effective treatments for HIV and its complications. Two of those who lived to benefit from their efforts went on to win MacArthur Genius Grants for their groundbreaking work.
2013 Academy Award nominee for Best Documentary Feature
English with English Subtitles
How To Survive a Plague trailer:
https://youtu.be/haEPLCA_H2Y
ART & MORE