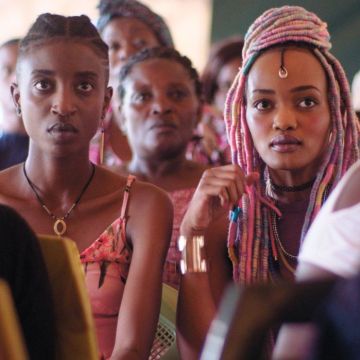 EVENT
Film at the Figge: Gay Pride
June 12, 2022 | 4:00pm - 6:00pm
LOCATION: Figge Art Museum
In recognition of Gay Pride Month, the Figge will present a series of three award-winning, independent films, one each Sunday in June. The second film in the series is titled: Rafiki (2018). Free to the public!
About Rafiki:
Two women try to hide their affection for each other from the Kenyan locals, where homosexuality is illegal. Banned by the Kenya Film Classification Board, the director Wanuri Kahiu sued the Kenyan government to get the film released so that it could be submitted as the country's entry for the Academy Award for Best Foreign Language Film. When the ban was lifted for seven days, Rafiki became the highest-grossing Kenyan film of all time.
Rafiki was the first Kenyan film to be screened at Cannes Film Festival in 2018.
English and Swahili with English subtitles.
Rafiki trailer:
ART & MORE